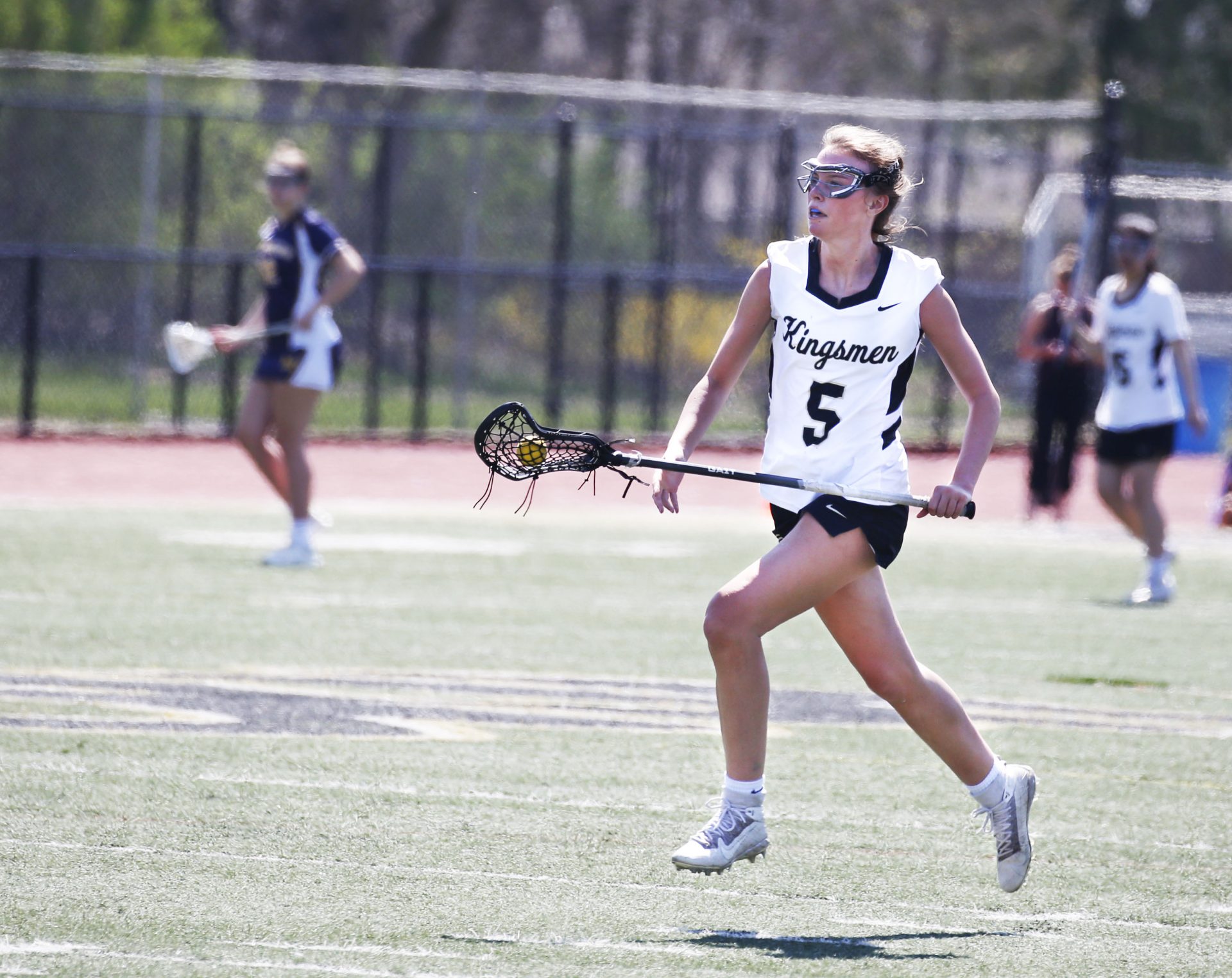 Penn Girls Lacrosse defeated Castle, bringing the Kingsmen's record to 6-5.
On Apr. 29 at Noblesville's Field the Penn Girls took on Noblesville and Castle. Although the game against Noblesville came to a loss, the Lady Kingsmen bounced back to take on the win against Castle 14-9. 
"I'm happy that we came out to win against Castle. This weekend it just felt that we were off our game but I'm glad our team has the drive to bounce back after losing a game," says Player Lyla Sharpe.
The Lady Kingsmen were on a grind with Sharpe scoring 5 goals, Sammi Houttekier and Taylor Little both 3 goals, Lana Skibins 2 goals, and Ellie Cano 1 goal. Not only did the players have success Zoe Montgomery, their goalie, had 9 saves to help the Lady Kingsmen team drive to victory.
"I felt that our game went pretty smoothly, we came into that game feeling fired up ready to play. Even when we were up at half time we still treated the game as if we were zero to zero," said Little. 
"It felt good to end the day with a win. Coach told us that the other team's parents were talking about how they thought they had a shot at beating us. We just had to show them wrong," said Carlee Curtis. 
Although the season is slowly coming to an end, the Lady Kingsmen are just getting to start and they aren't stopping. Their next game is Wednesday, May 2 at Penn High School against Northridge.