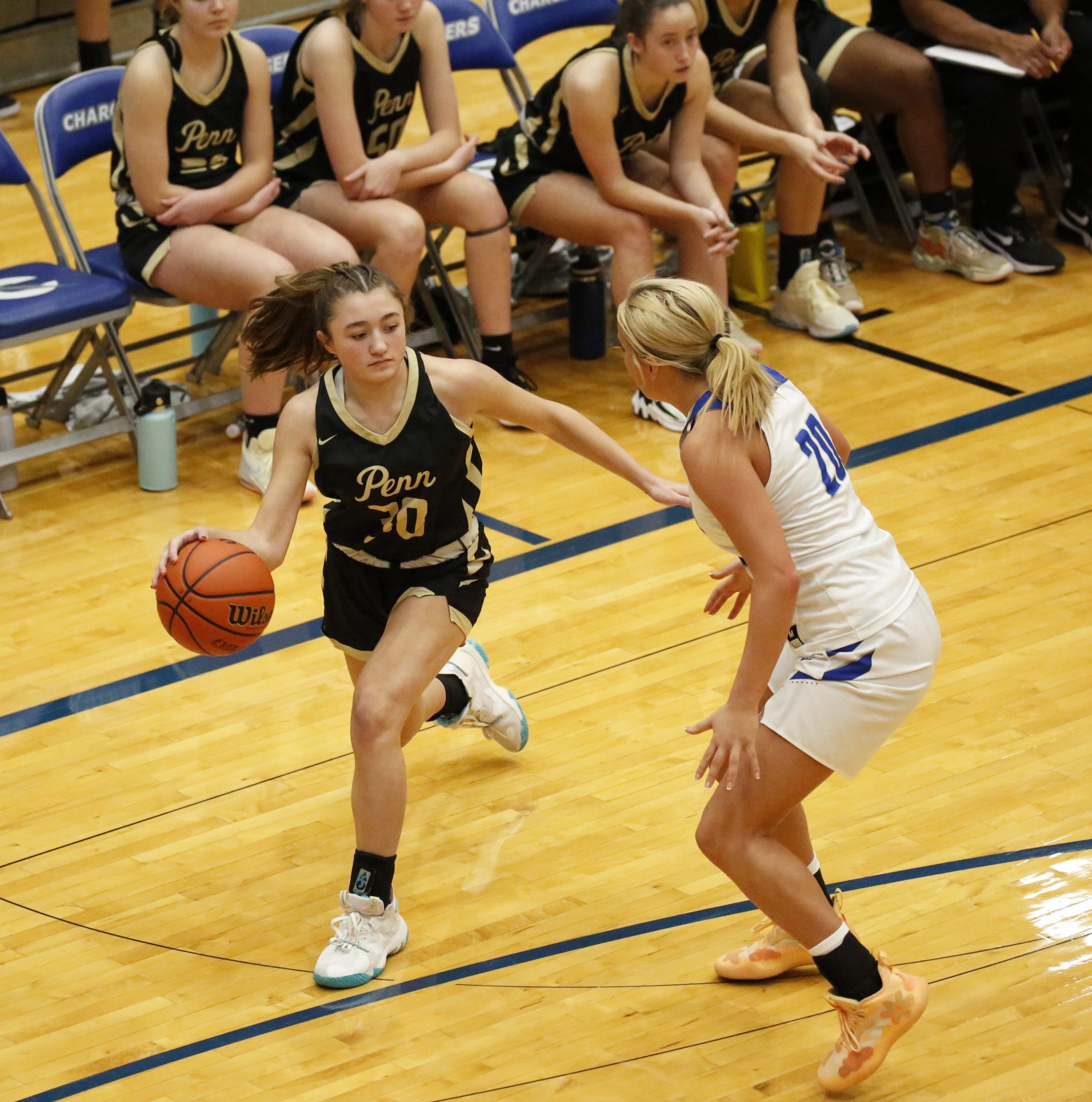 The Penn Girls JV Basketball Team defeated Jimtown on Jan. 12, 30-4. Only two quarters were played in this game.
Sophomore Lizzy Green led the Kingsmen with 11 points,  three "3's" and a layup.
Macy Little led in rebounds with eight. London Jackson and Anna Sachire follow with six while Green and Ava Stebbins had five each. 
Stebbins says, " It was a short game, but while we were on the court we got our job done and executed well. I think that we played very well as a whole in that game and had energy from the start. Since it was only a 2 quarter game we just wanted to go out and get the job done and end it in the first quarter."
Little also speaks on the game and says, "I think one reason we came out with a win is that when the game started we had energy and encouragement on and off the court, and we executed what we needed to do."