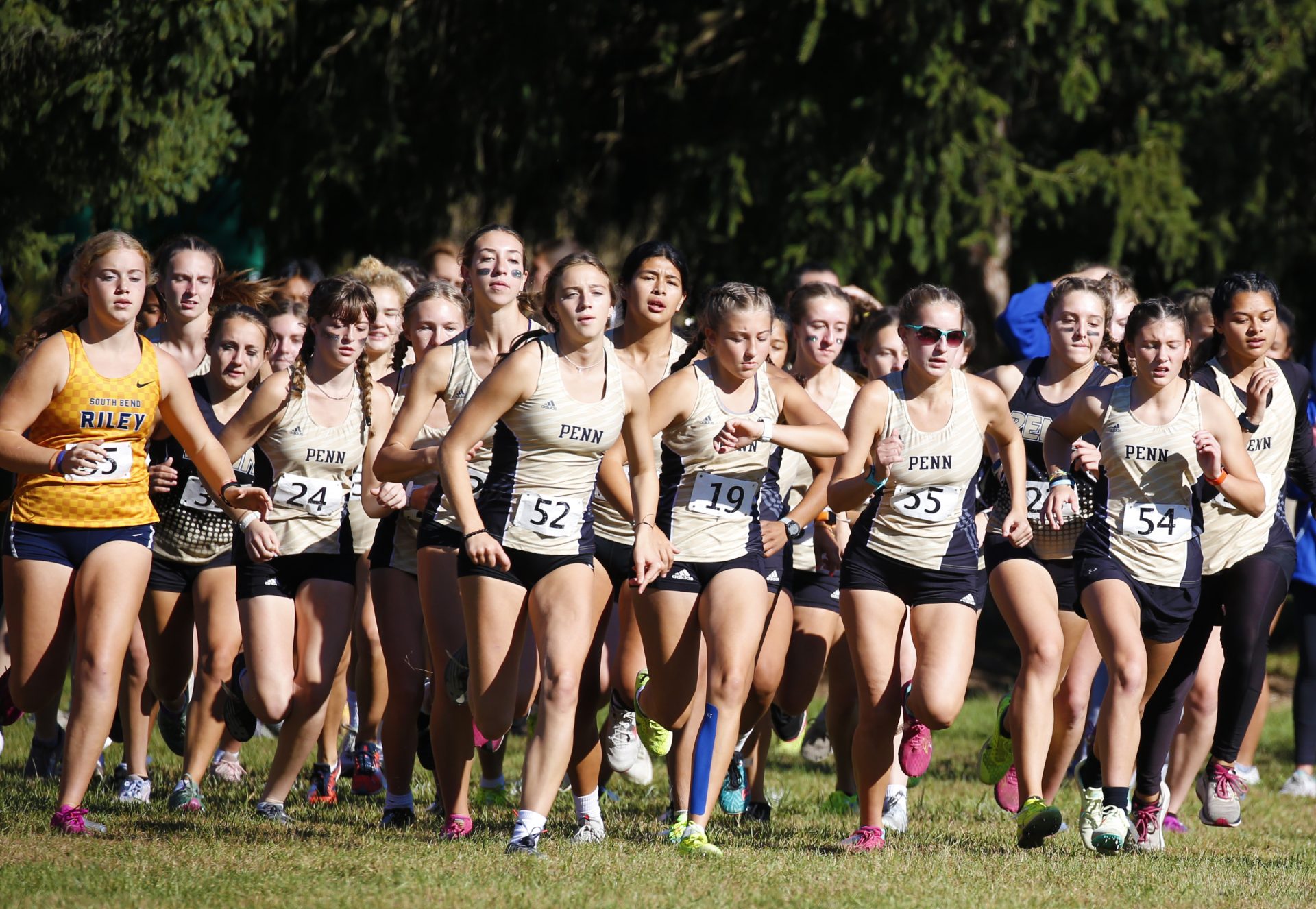 The Penn Girls Cross Country team placed sixth at the State Championship on Oct. 29. The Lady Kingsmen finished in 6th out of 24 teams with a score of 233 and an average time of 19:33.

Leading Penn's Girl runners was Mary Eubank in 18th place, finishing at 18:37.

Senior Julia Economou finished her run in 42nd place with a time of 19:18.

Ellie Stabnik followed closely behind Economou in 48th place with a time of 19:25.

Senior Morgan Collins finished with a time of 20:00 in 100th place.

Arianna Balinnang and Aubrey Morgan finished within three places of each other with times of 20:24 and 20:28 respectively.

Annabelle Rebolloso closed out Penn's performance at 21:34.