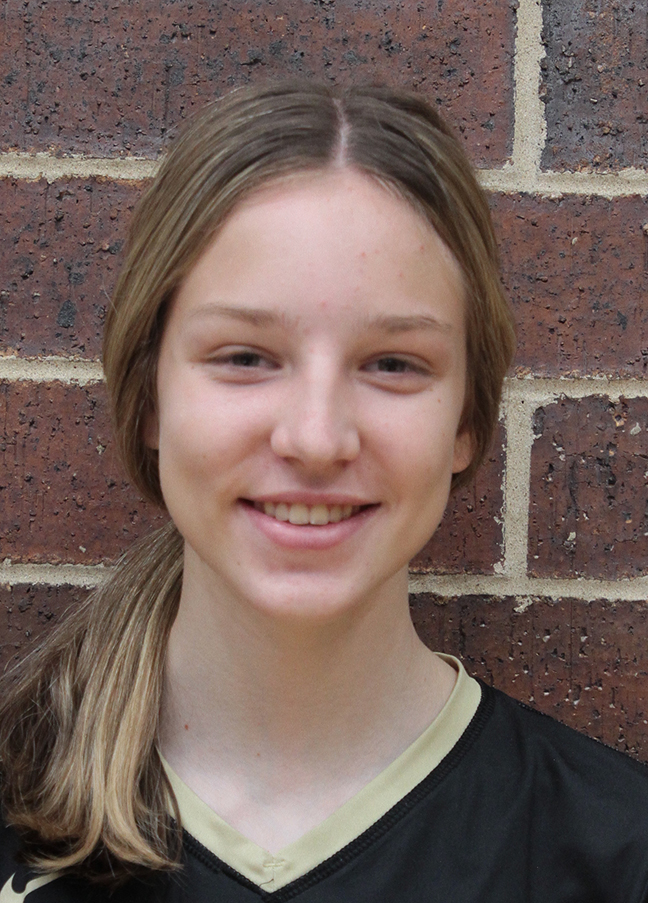 Delaney Roberts just finished her third volleyball season playing at Penn. She has contributed to the Lady Kingsmen in many ways.
As your season is coming to an end what is one of your favorite memories from this season? 
"My favorite memory from this season is winning the 5 set games. Winning against Warsaw at the beginning of the season was a cool experience because on the court, even when the score was close, the feeling on the court was a lack of doubt and relying on each other to make the play and we did that on the court and won. The 5 set game against New Prairie was a really fun game to play in because it was senior night and we had a student section."
What's one goal that you are gonna set for yourself and the team next year? 
"One goal that I am going to set for myself is that I want to be a contributor to the team and to help make the team the best that we can be. My goal for the team is to be NIC champs and to win sectionals."
What's one thing you learned from playing volleyball here at Penn for 3 years now?
"I've learned what it means to be a student-athlete and how far loving a sport and hard work can take you."
What is one of your biggest accomplishments here at Penn? 
"I would say being on Varsity and being on the state team my Sophomore year."
Do you plan on playing in college?
"I hope to play at a smaller D1 or D2 college."
What motivated you to start playing volleyball?
"What motivated me to start playing volleyball is in 7th grade, my friend told me to try out for volleyball, and I fell in love with the sport instantly and wanted to be the best that I could be."
Where do yourself in 5 years?
I see myself graduating from college with a degree and hopefully coaching a team of my own.
What are your strengths and weaknesses on the court?
My strength on the court would be my speed and being able to move around the court quickly. My weakness is my blocking and being able to get more touches on the block.
How would you describe the PVB culture?
I would describe PVB's culture as a sisterhood and a place where you can find some of your closest friends that you can trust with anything. It's a place that you can go when you are needing some help and need to make your day better.
What's the best part about competing and playing at a high level? 
The best thing is the speed of the game and the genuine excitement after winning a big point. The effort that everyone puts in and how much everyone loves the game is also really cool to be around.