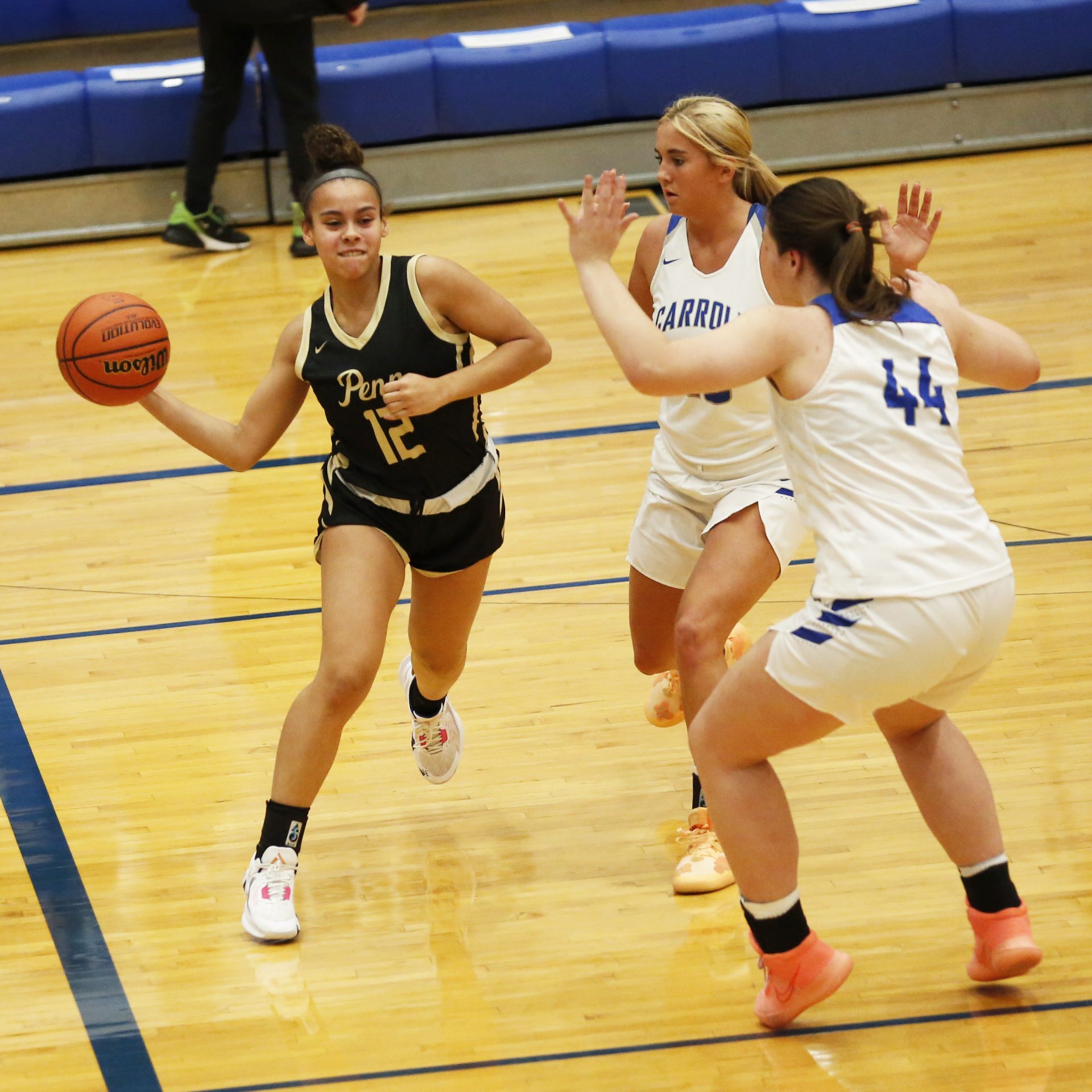 The Penn Girls Basketball Team took home a dominating win against the Clay Colonials.
In the first quarter, Penn comes out on a mission with an 18-point lead and kept that lead steady by bashing 10 points in the second quarter. Penn leads 30-4.
The Kingsmen just were in full domination in this game with Clay not hitting double digits.
Penn closed out the win, 59-8. This improves their record to 9-2 in the NIC conference