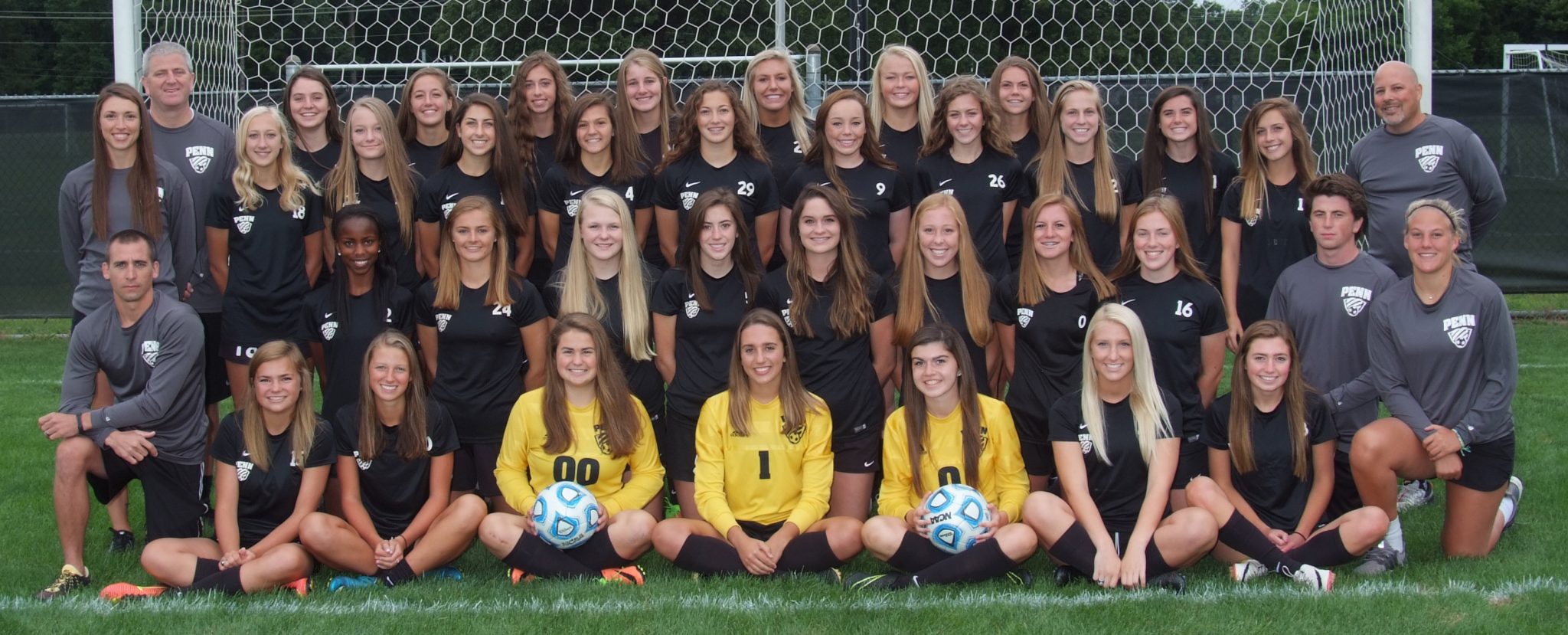 By GARRETT WENZEL
The No. 1-ranked and defending state champion Penn Kingsmen Girls Soccer Team rolled past Leo (8-0) and Fort Wayne Canterbury (8-0) on Saturday in the Canterbury Invitational on Saturday, Sept. 16.
Florida State recruit Kristina Lynch score a hat trick (three goals) in each game.
Kristina Lynch scored the Kingsmen's first two goals of the game on assists from Lauren Cernak and Lauren Hamilton. McKenzie Blankenbaker scored in the 18th minute to put the Kingsmen up 3-0 over the Lions. The next goal was scored by Kristina Lynch to wrap up the hat trick and put the Kingsmen up 4-0. Hamilton scored her second of the game in the 45th minute to put the Kingsmen up 5-0.
In the 49th minute, Brooke VanDyck blasted in a goal to put the Kingsmen up 6-0. Carly Todd would add onto that in the 65th minute to put the Kingsmen in front 7-0. The final Kingsmen goal would be scored by Grace Szklarek in the 67th minute to help the Kingsmen seal the victory 8-0.
In the 8-0 victory against Fort Wayne Canterbury, Kristina Lynch scored three goals. Maya Lacognato, Brooke Fuller, Brooke VanDyck, Regan Hart and Mary Kaczynski scored goals. Goalie Mackenzie Wood played offense in the second half and had two assists. Sydney Egendoerfer, McKenzie Blankenbaker, Kelsi Carrico and Kayla Leady also had assists.