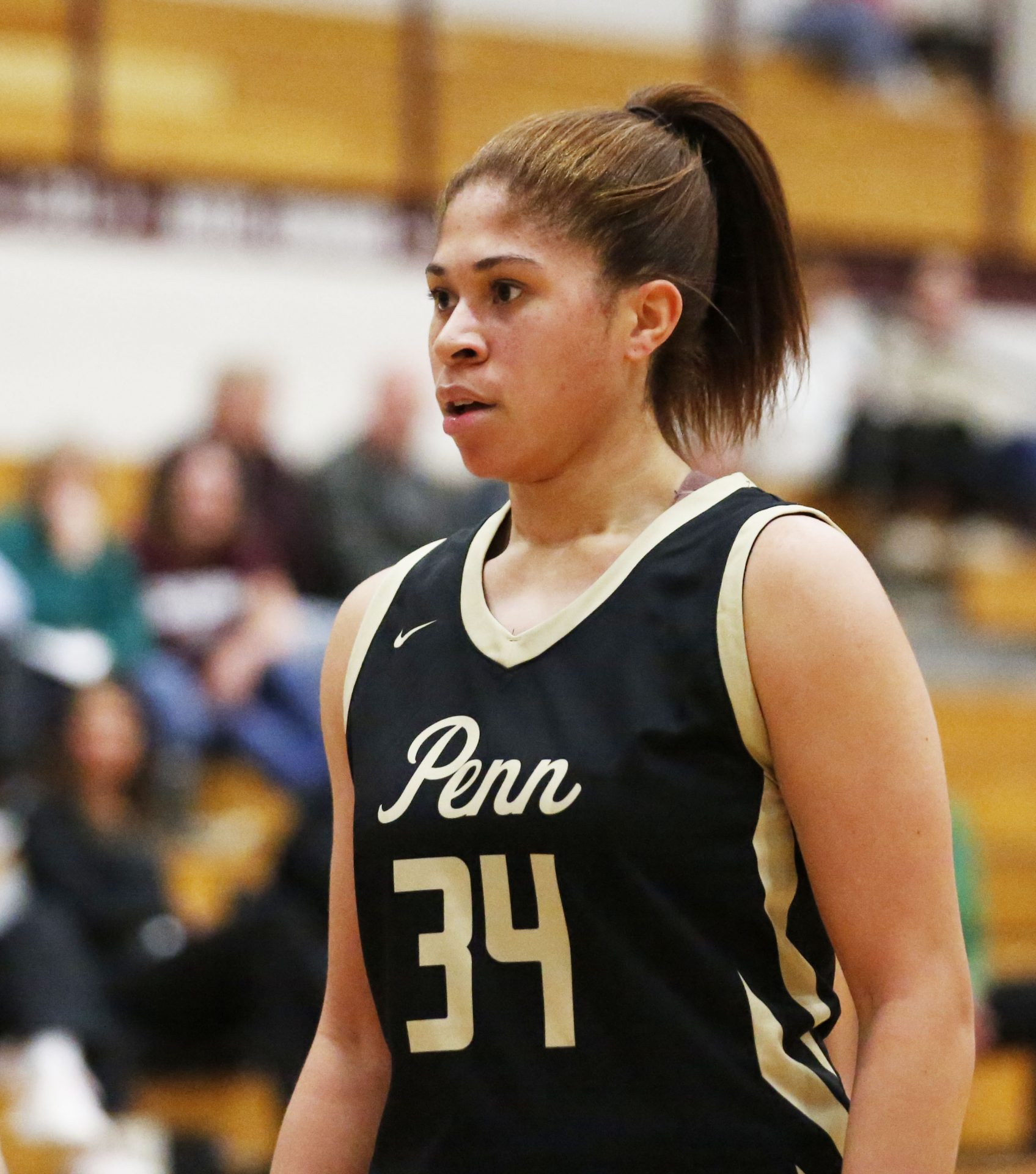 The Lady Kingsmen Varsity Basketball Team had a tight win against the Elkhart Lions.
Penn faced off against Elkhart on Jan. 18 away from home. Penn came into this game after a win against Jimtown. 
The Lady Kingsmen and the Elkhart Lions had a back and forth game all night. Penn had led in scoring during the 1st and 3rd quarter. They fought as hard as they could and eventually won the game 37-48.
After the girls JV game every single player stayed to watch.
JV Player London Jackson watched the game and said, "The game was back and forth all the time, our girls never got much breathing room until the end."
Penn was led by senior Peyton Brookes as she had 13 points and a team high of 16 rebounds. The Kingsmen were also helped by Julia Economou and Lauren Walsh who both had 12 points. 
While the game was well-rounded with the top scores, girls and boys team manager Arianna Holiday was really happy with the rest of the team, "Even though not everyone scored the amount Peyton did, they all helped us win the game with different things such as just cheering on the bench to keep the team hyped," said Holiday.
The Kingsmen will take on Fort Wayne Carroll away on Jan. 21.