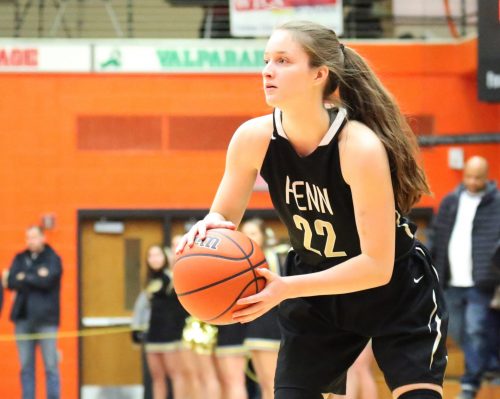 Tickets for the Indiana Hall of Fame Basketball Classic, featuring the Penn High School Girls Basketball Team, are on sale now in the Penn Athletic Office from 8 a.m.-4 p.m., Monday-through-Friday.
Tickets purchased at Penn are $10 for all of the Hall of Fame Classic games at the historic New Castle High School Fieldhouse on Friday, Dec. 27, 2019. Penn Athletics benefits for the proceeds of tickets purchased at Penn.
Tickets purchased at the New Castle Fieldhouse on the day of the games are $10 each session, or $20 for all four games.
Coach No. 7-ranked Kristi Ulrich's Kingsmen, who posted a 25-0 record in the 2018-2019 regular season, will play No. 8 Brownsburg at 11 a.m. on Friday, Dec. 27, 2019.
No. 5 Crown Point plays No. 4 Salem in the second game.
The Consolation game is set for 6 p.m., on Friday, Dec. 27, 2019, followed by the Championship Game.