Great effort, but Penn comes up short in Sectional final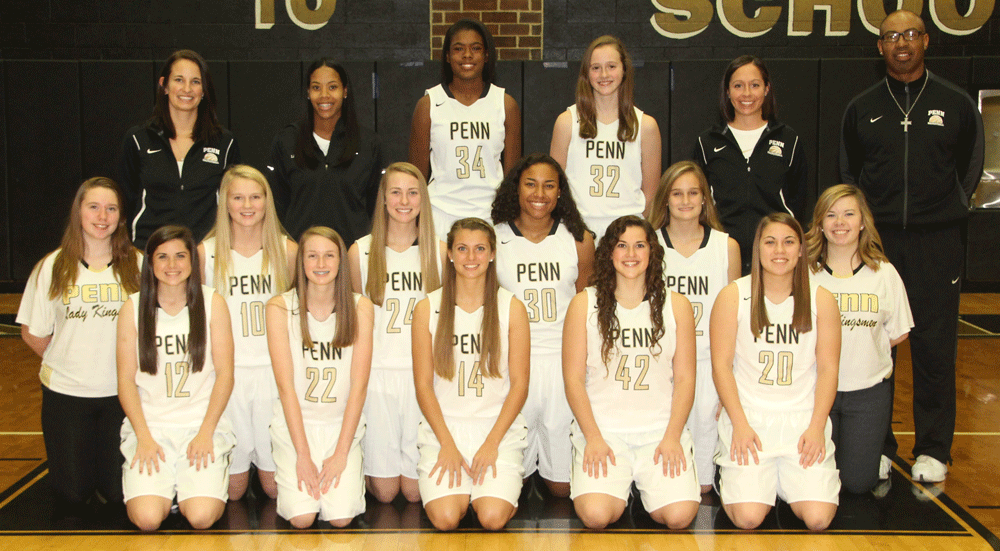 Penn's quest for a second consecutive state championship in high school girls basketball came up short, as Northridge scored a 48-39 victory against the Kingsmen on Saturday, Feb. 4.
Freshman Reganne Pate led the Kingsmen with 13 points, including three 3-pointers.
Penn's only senior, Lindsy Kline, scored eight points. Sara Doi scored seven points, and Chloe Foley scored six points.
Coach Kristi Kaniewski Ulrich's Kingsmen finished the season with a 20-5 record, a remarkable accomplishment considering Penn only had one senior and three juniors on the roster, and had six freshmen on the roster. Penn graduated six student-athletes from last season's team who are currently playing college athletics.
PENN 39: Chloe Foley 6, Kelsi Carrico 0, Victoria Smith 0, Sara Doi 7, Reganne Pate 13, Makenzie Kilmer 0, Antreese Shelton 5, Lindsy Kline 8.
Northridge 48: Melinda Bontrager 4, Julaine Miller 3, Morgan Litwiller 2, Brooke McKinley 21, Carah Christner 3, Marci Miller 4, Meghan Cawood 0, Ayla Gray 0, Sierra Miller 0, Ashley Beckler 0, Kelsey Brickner 11.
PENN             8          16        24        39
Northridge     11        22        33        48
Three-pointers: Penn 6 (Pate 3, Foley 2, Doi 1), Northridge 4 (McKinley 3, Christner 1).