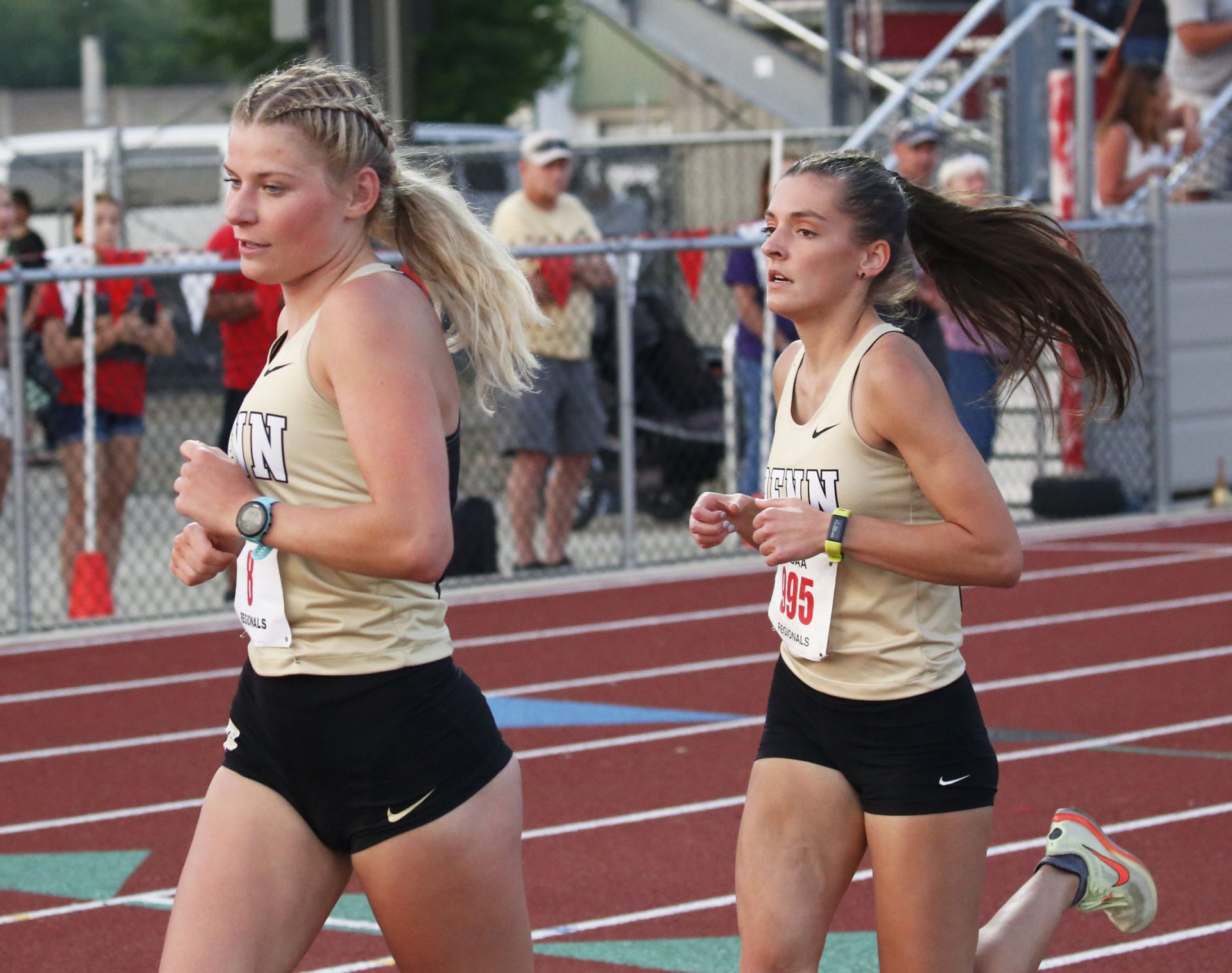 The Lady Kingsman Track and Field team reeled in a Sectional win on Tuesday, May 16. The meet was held at Mishawaka High School and featured 11 diferent teams. 
Lady Kingsmen Julia Economou and Mary Eubank were both recognized with not one but two blue ribbons for their exceptional performances. Ella Bailey, Janine Mbianda, Macey Gableman, Morgan Collins, Aubrey Morgan, Kaylie Hanyzewski, and Arianna Balinnamg also received a blue ribbon for their wins. 
"I think during Sectionals all points count and giving your best effort to help your team is important. I kind of got in my head in my first event and didn't do well but more importantly I came back from it and didn't let it hold me back for my other events," Bailey said.
Sophomore Sophia Ugwoke states, "Going into this meet, I knew the competition would be high. Compared to our regular school meets, the girls I would be running against had varsity times. Despite this, when I am on the track I focus on beating the clock rather than beating the girls. I was able to set myself a new PR and won second place to John Adams senior, Angel Thomas, in the 100m and 200m."
 The ladies ultimately finished the event with a total of 165.33 points, John Adams finished in second with a score of 106.3.
"The girls have been working hard all year and deserve this win. We all had a great time and most of all wanted to push through and take home the win, " Reese Armour contributes. 
The top three finishers in each event advance on to the Regional Championship, which will be held at Goshen High School on May 23.