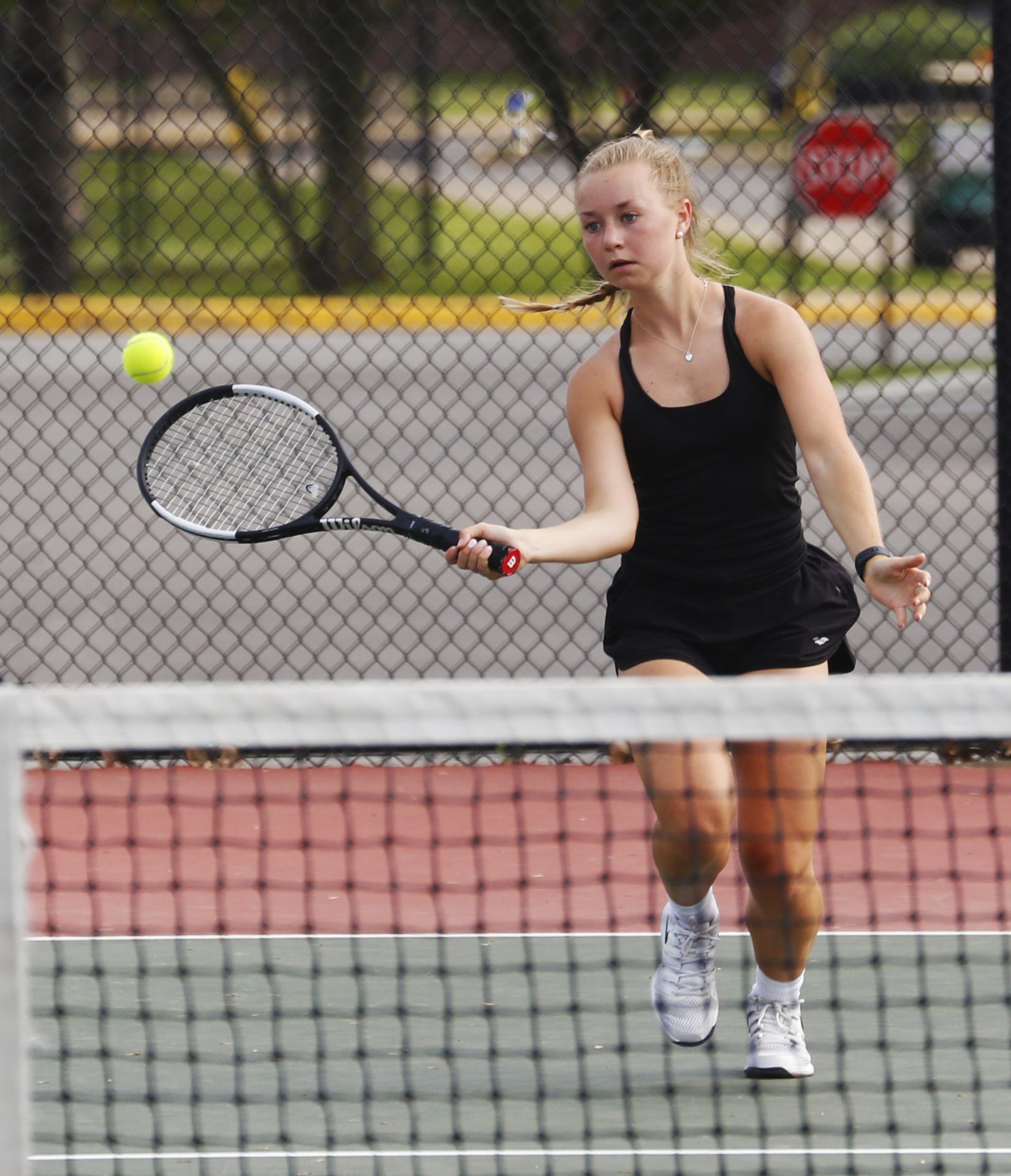 Penn defeated Elkhart, 5-0, in Girls Tennis on Tuesday, April 19, 2022.
Jamie Hurst lead the charge at No. 1 singles with a 6-0, 6-1 win.
Aileen Hu posted a victory at No. 2 singles, 6-1, 6-2, and Sophia Pischalko finished off the singles sweep with a 6-1, 6-0 win.
Doubles was a much closer battle, with Mandy Baker and Neely Langfeldt battling it out for a 7-6, 6-4 win at No. 1 doubles and Clarrisa Schmitt and Maren Woelfer winning 7-5, 6-0 to close out the sweep.