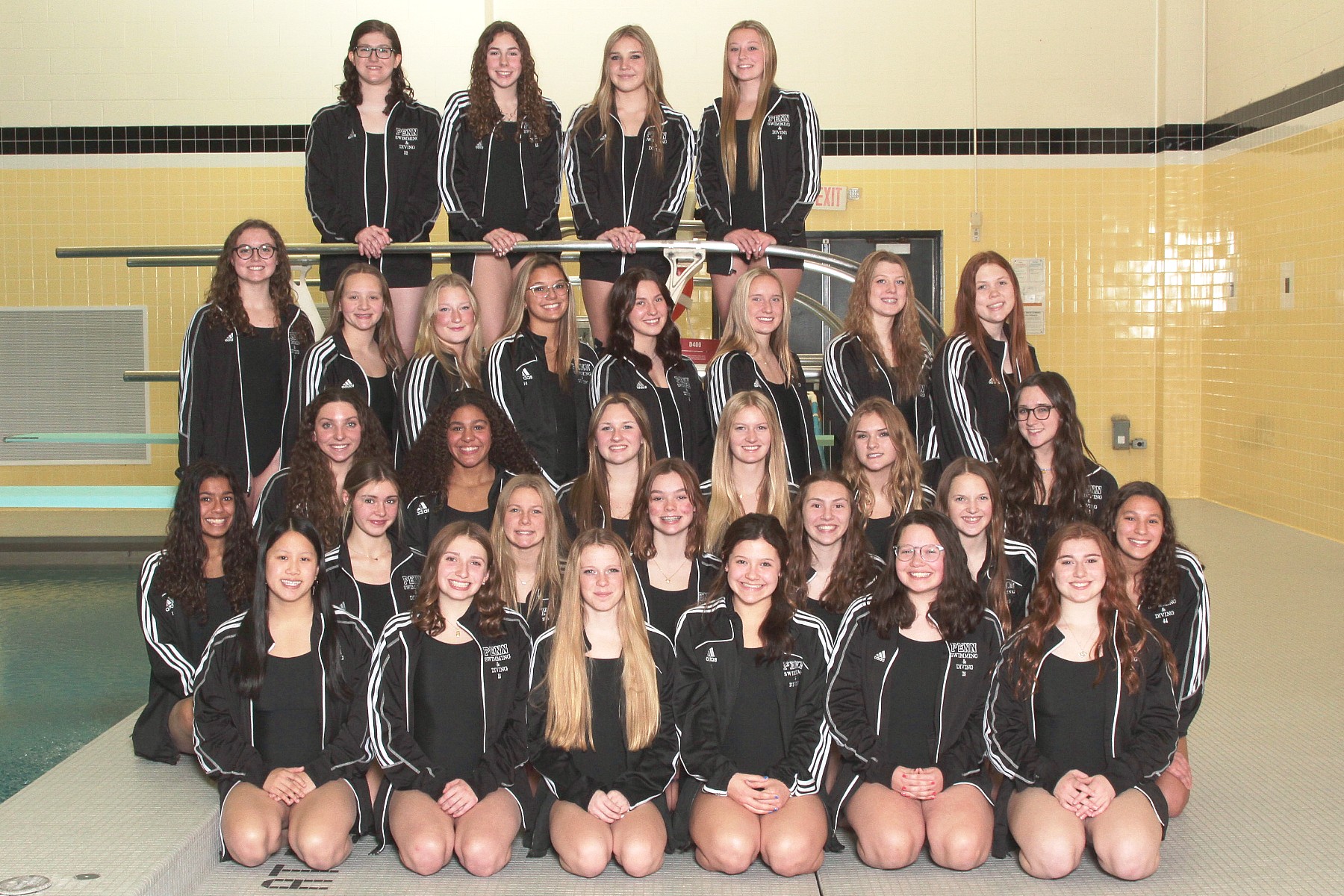 The Penn Girls Swimming Team is looking to come right back from last year and dominate the NIC. Last year, the Kingsmen won the NIC and the Sectional Championship, as well as competing at the state meet earning a sixth place finish.
Sophomore Lily Christianson was a standout last year winning the State Championship in the 50 freestyle. Lily also won state her freshman year. She is looking to continue the streak during her junior season. Christianson set a state record last year while also having the best time of 22.14 which is the 6th best time in the nation. She says she wants to get back out there and defend her two-time state championship while also supporting all of her teammates along the way.
"My goals for this year are defending my title for the 50 free and also going for another title in a different event. Team goals are definitely seeing how many girls can individually qualify for state and also how far are relays can place at state," Christianson said.
Christianson is currently committed to swim for NC State University.
"After high school swimming, my main focus will be more national racing and when I go to NC State I see a lot of things that I could possibly be a part of and how they can get me to the levels I want to reach. Possibly being a part of an ACC championship team or NCAA championship goals also the support they put into the Olympics and getting you on USA national team is a huge goal for me," Christianson said. 
Ebba Fox, a junior swimmer, has high hopes for the season. She's confident in the incoming freshman while help add to her team.
"Although we lost high talent from the graduating class last year, we gained many strong freshmen. As a whole, we are a very strong team with both depth and top swimmers. I'm confident we will go undefeated through the regular season, with also a lot of individual best swims. continuing our sectional record, and also being top 10 at state are some of our team goals for the championship season," Fox said.
While swimming is an individual sport, it is scored as a team championship.
"With a full lineup for both teams, it takes 94 points to win the meet. There are three relays which score 8-4-2 and nine individual events that are scored 6-4-3-2-1," says Fox. 
Teammate Junior Avery Woods says she stays motivated by setting team goals and being close with her teammates.
"I stay motivated by setting short-term and long-term goals. Before the meet starts we always meet in the hallway and jess gives us a pep talk and we do our team cheer. we also always walk out in a line together and the girls hold hands," said Woods. 
The Lady Kingsmen's season is already underway. Penn next takes on South Bend Washington on Tuesday, December 6.