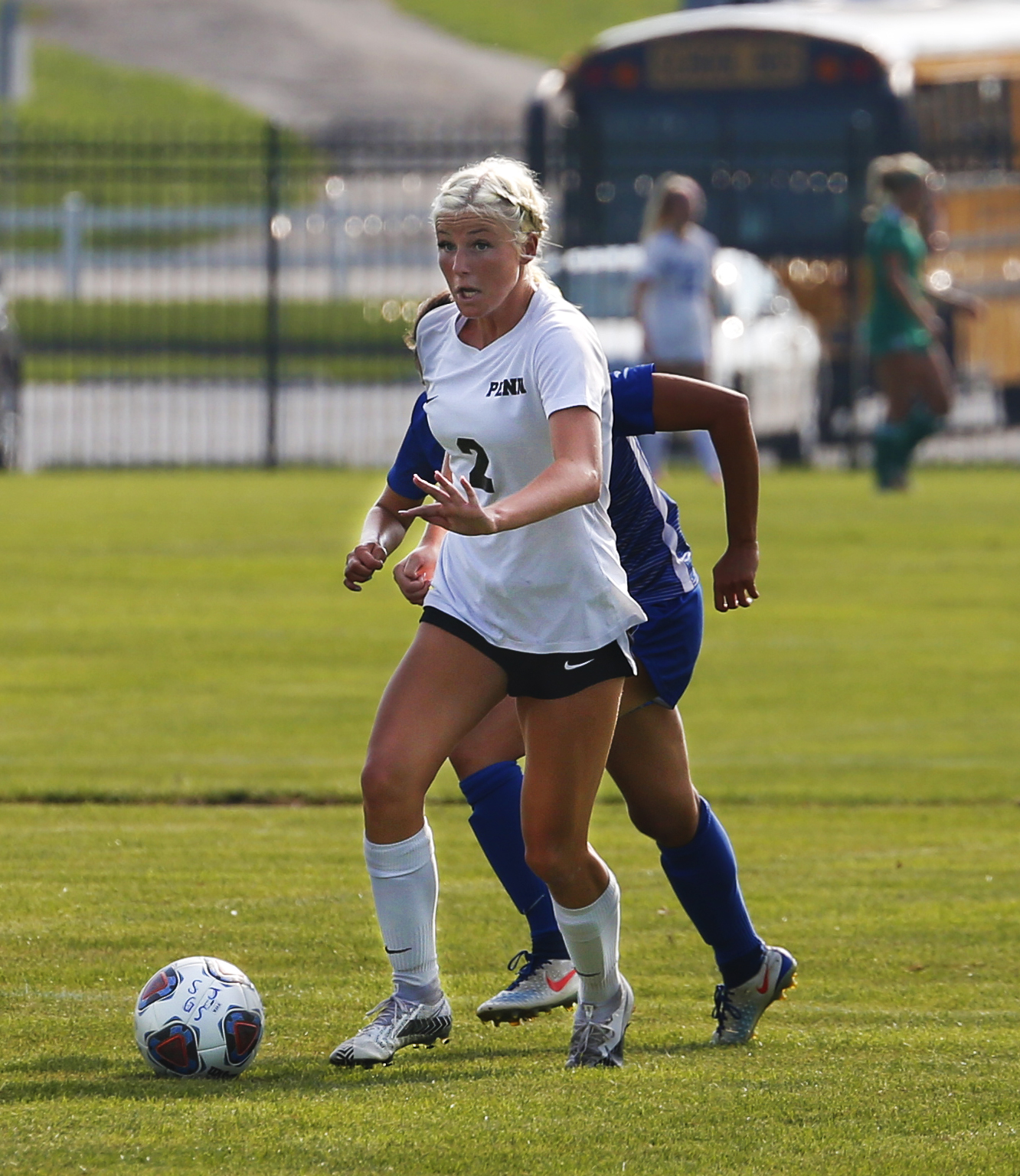 Penn Girls Soccer took command in the Northern Indiana Conference standings with a shootout victory against South Bend Adams.
The Kingsmen and Eagles battled through the regulation time at 0-0.
Penn won the shootout in sudden-death, 5-4.
Lily Smith made a sensational diving save to clinch the win for the Kingsmen.
Ellie Hague, Sydney Szklarek, Haley Roberson, Mandy Baker and Liv Kalil fired in goals for Penn in the shootout.