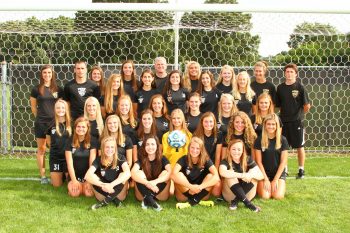 No. 1-ranked Penn overcame Northridge and tough playing conditions to post a 4-0 victory against the Raiders on Saturday, Oct. 14, and advance to the Regional Championship match.
Heavy rains and lightning forced the postponement of the Championship Game to Monday, Oct. 16. The game is set for 7 p.m. at South Bend's Tallman-Beyrer Field at the School Field complex.
Kristina Lynch stung Northridge with a pair of goals, including a sensational lunging header.
Molly McLaughlin scored off an assist by Lynch.
Riley Chapla scored Penn's fourth goal on a header off a corner from Lynch.