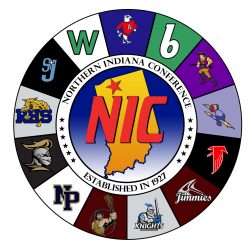 Penn's Kristina Lynch was named the Most Valuable Player of the Northern Indiana Conference, and Kingsmen coach Jeff Hart was named the NIC Coach of the year.
A total of seven Penn players were named to the All-NIC team — four on the first team, two on the second team, and one honorable mention.
Making it on first team was Senior forward Kristina Lynch, Junior midfielder Brooke Vandyck, Senior goalie Mackenzie Wood, and Junior forward Maya Lacognato.
On second team is Kelsi Carrico, a Sophomore defender, and Sydney Egendoerfer, a Sophomore midfielder.
Lexi Scott, a Senior defender was placed on Honorable Mention.