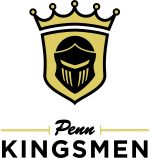 Chloe Foley scored five goals, and Aislynn Alkire added four more as Penn dominated Northridge, 21-6, in Girls Lacrosse action on Wednesday, April 11, 2018.
Kaia Warner and Carstyn Barna scored goals each for Penn.
Abbi Cook contributed two goals to the Kingsmen effort.
Maddy Fox, China Milon, Jill Woods and Maddie Ash scored one goal each.
Veronica Kirgios contributed 10 saves to Penn's victory.