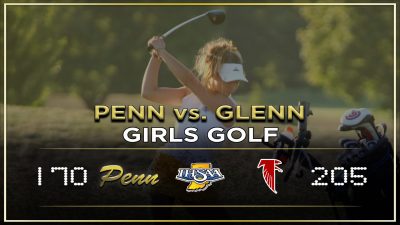 Penn scored a 170-205 victory against Glenn in Northern Indiana Conference high school girls golf competition on Tuesday, Aug. 25, 2020.
Delaney Wade led the Kingsmen effort with a score of 36 – even par at the Knollwood Country Club course.
Gillian Lippert scored a 41, Meghan Mounts scored a 46, Makenna Jurkaites scored a 47, and Kenna Kelsey scored a 55.