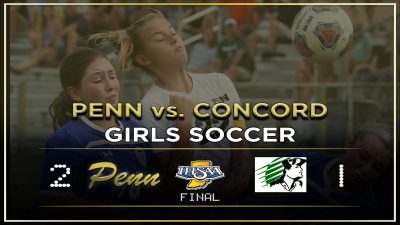 Penn's Kingsmen scored two goals in the final 11 minutes to rally past Concord for a 2-1 victory in high school girls soccer action on Tuesday, Aug. 25, 2020.
Mandy Baker scored in the 69th minute off an assist from Sophia Lenfestey to knot the score at 1-1.
Liv Kalil scored off a dazzler from freshman Malaika Waithaka to give the Kingsmen the lead.
Penn outshot Concord 21-2.