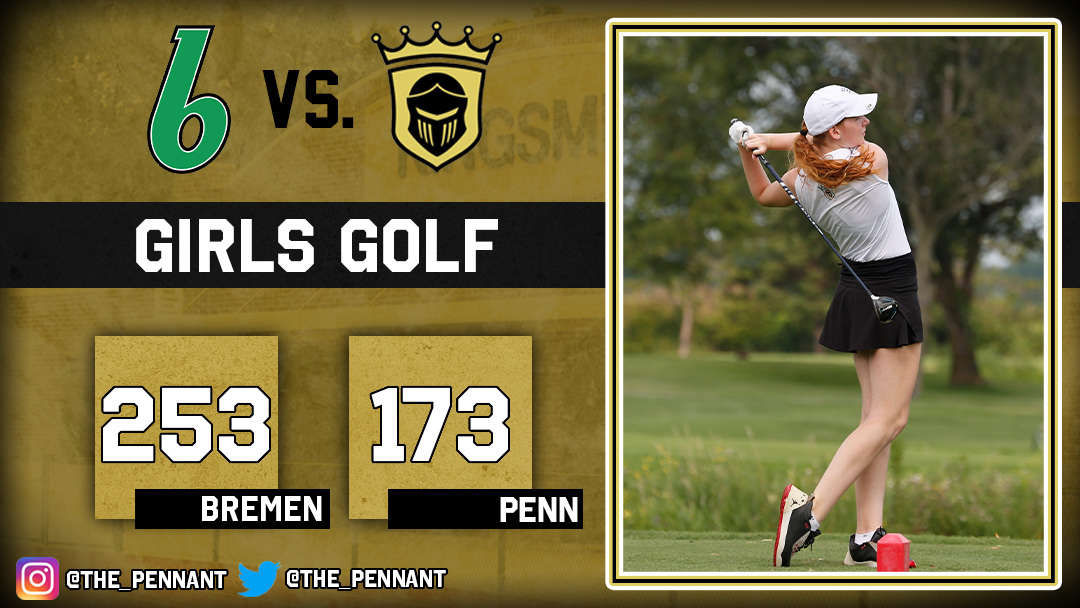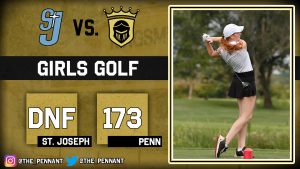 Penn High's Kingsmen scored a pair of Northern Indiana Conference victories in Girls Golf on Monday, Aug. 9. Penn scored a 173 at Juday Creek to defeat Bremen and St. Joseph. Bremen scored 253 and St. Joseph did not field a complete team.
Penn is 4-0 in NIC play.
Meghan Mounts earned medalist honors with a 39.
Delaney Wade and Gillian Lippert each shot a 44.
Jill Daniels carded a 46, and Kenna Kelsey finished with a 47.
Senior Victoria White shot a personal best 49.
JV: Taylor Little 55, Ella Peterson 53, Lily Yoder 49, Harlee Rutledge 54, Avery Ferris 54, Lily Ferrar 54, Victoria White 49.