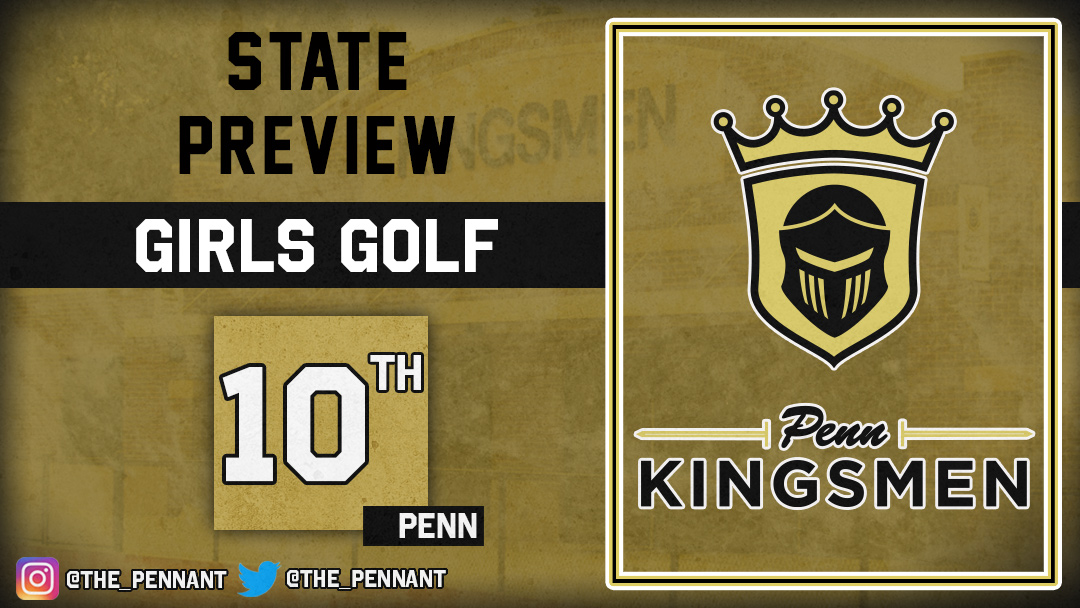 The Penn Girls Golf team, coached by Katie Bella, battled through extreme humidity, a heat index of 95 degrees and a challenging 6,000-yard course to place 10th in the prestigious State Preview on Saturday, Aug. 7.
The State Preview features 18 of the top teams in the state. It was held at Prairie View Golf Course in Carmel, Ind.
Penn's Delaney Wade tied for 13th overall on the individual leaderboard with a 77.
PENN: Delaney Wade 77, Gillian Lippert 96, Meghan Mounts 100, Jill Daniels 108, Kenna Kelsey 114.