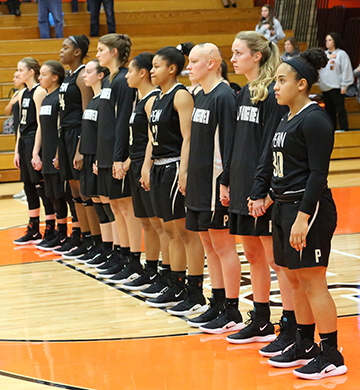 The Penn Girls Basketball Team clinched a share of the Northern Indiana Conference Championship with a 57-37 victory against South Bend St. Joseph on Thursday, Jan. 17, 2019.
Penn owns a 20-0 record overall and an 11-0 record in the NIC.
Coach Kristi Ulrich's Kingsmen can claim the NIC crown outright on Thursday, Jan. 24, at Mishawaka.
Penn's three seniors, Hannah Bobo, Makenzie Kilmer and Jayda Smith were honored with a pre-game ceremony on Senior Night.
Trinity Clinton lead the Kingsmen in points with 14 points.

Makenzie Kilmer scored 13 points, Antreese Shelton scored 10 points, Reganne Pate scored nine points and Jordyn Smith pitched in seven points for the Kingsmen.