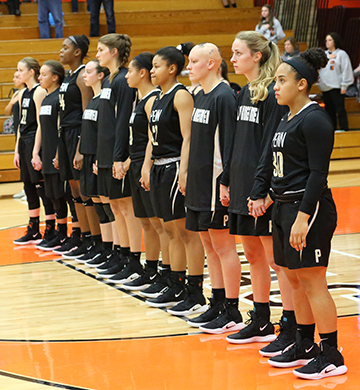 Reganne Pate scored 15 points to lead the No. 3-ranked Penn High School Girls Basketball to a 44-21 victory against Glenn in Northern Indiana Conference action on Friday, Jan. 11.
Penn boasts a 19-0 record, including a 10-0 mark in the conference.
Coach Kristi Kaniewski Ulrich's Kingsmen can clinch a tie for the NIC Championship on Thursday when Penn takes on South Bend St. Joseph (13-4 overall, 7-2 NIC). Junior Varsity competition is slated to start at 6 p.m. at Penn, followed by the Varsity game.
Trinity Clinton scored 11 points for Penn.