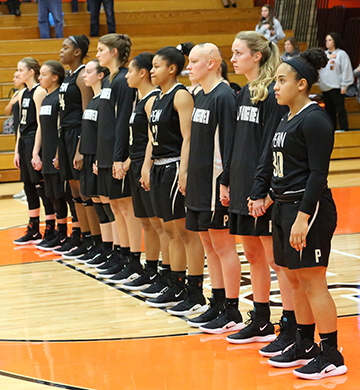 Penn High's unbeaten Girls Basketball Team unleashed a strong start in the State Tournament with an 88-15 victory in the Sectional Opener at Mishawaka High School on Friday, Feb. 1, 2019.
Penn (22-0) advances to the Sectional Semi-final round at 8 p.m. on Saturday, Feb. 2, 2019. The Kingsmen play South Bend St. Joseph.
Five Penn players scored in double-figures.
Jordyn Smith led Penn with 19 points, followed by Kenzie Kilmer (17 points), Reganne Pate (13), Trinity Clinton (11) and Antreese Shelton (10).