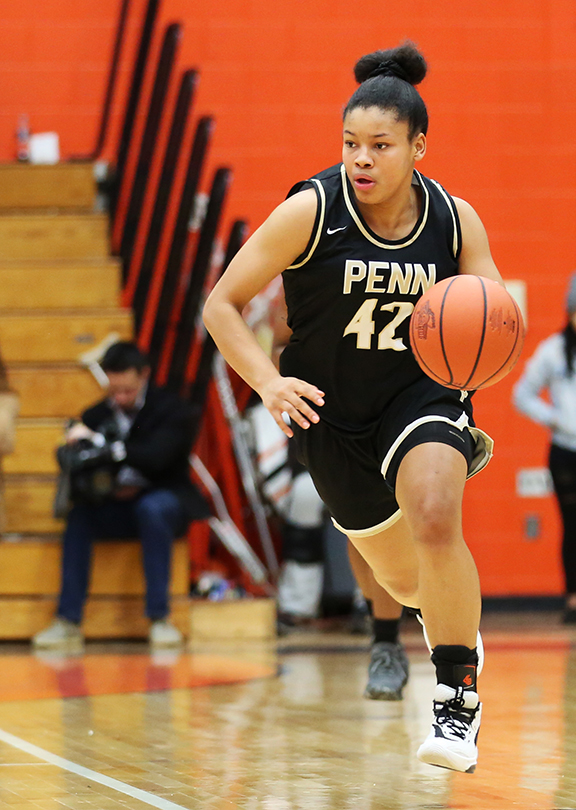 Penn's Trinity Clinton, a Junior, was named the 2019-2020 Girls Basketball Most Valuable Player for the Northern Indiana Conference.
A 5-foot-7 guard, Clinton averaged 17.8 points and 5.4 rebounds a game. She also averaged 3.3 assists and 2.6 steals a game.
Clinton led the Kingsmen to the NIC Championship with a 12-0 record. Penn also claimed Sectional and Regional Championships, and finished the season with a 27-3 record.
Kingsmen Senior Reganne Pate, who led the state in 3-pointers made the past two seasons, was named second-team all-NIC. Pate connected on 100 three-pointers in 2018-2019, and hit 96 three-pointers in 2019-2020. She averaged 11.1 points a game this season.
Antreese Shelton, a 6-foot-2 Senior, earned Honorable Mention all-NIC honors. She averaged 6.2 points and 4.0 rebounds a game.