Girls Basketball: Penn wins Sectional title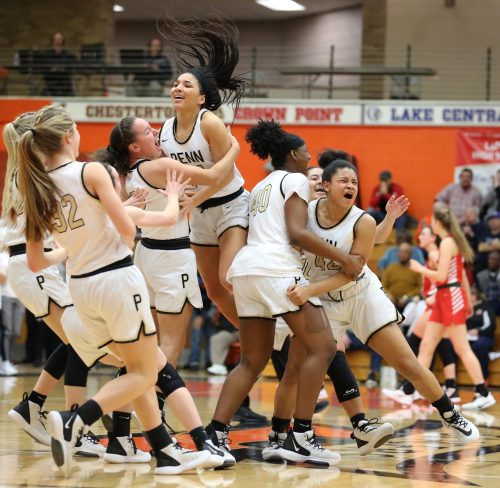 Penn Girls Basketball edged Warsaw, 45-44, to win the Class 4-A Warsaw Sectional Championship on Saturday, Feb. 8, 2020. The Kingsmen victory gives Penn its third consecutive Sectional crown and nine Sectional titles in the past 10 seasons.
Penn defeated Goshen, 49-19, in the Sectional Semi-final on Friday, Feb. 7, and opening Sectional action with a 65-42 victory against Northridge.