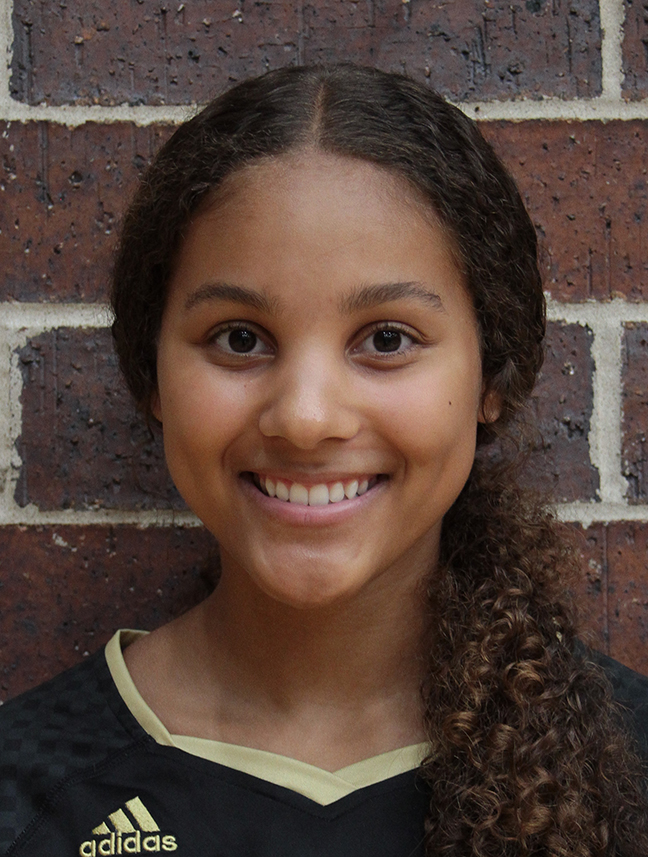 What are your pregame rituals?: Our pregame rituals are listening to music in the locker room and dancing and singing and braiding hair. We have a lot of fun and doing all that in the locker room before the game gets us very excited and pumped up.
Who is a player that you look up to and why?: I look up to Janet Moala. She works so hard and is always looking to improve. She is also very kind and a fun person to be around.
What traits do you love in a team leader?: What I look for in a team leader is someone who takes charge and helps you but is kind. Also, someone who is very encouraging and always pushes you to do your best.
What advice would you give a freshman about Penn athletics?: The advice I would give to a freshman is to work hard always, have fun and BE LOUD!
What is your favorite sports movie?: I love the "Game Plan". I know it's not all about sports but it's very funny and I just grew up watching it all the time.
What do you love about volleyball?: What I love about volleyball is the friendships. I feel like that is the best part. The girls on volleyball teams I have been on have always made me feel comfortable and outgoing and like I can be myself.
If you could go out to lunch with anyone in the world who would it be and why?: If I could go to lunch with anyone in the world I would go with Miley Cyrus. I have always been a fan of her since her Hannah Montana days and would love to meet her even though she has no relation to sports.
What dream college would you like to play sports at?: I would love to play at Baylor University in Texas. I just love the school because the athletic program is great, it's a Christian school and it's in Texas and I love it there. I would still love to go there even if I wasn't playing volleyball there.
What do you love about representing Penn High School?: I love representing the high standards we set for each other.
If you could play any other sport what would you play?:  If I could do any other sport I would do gymnastics because I've always had a love for the sport because I did it for six years when I was younger and I still love to watch it during the Olympics.