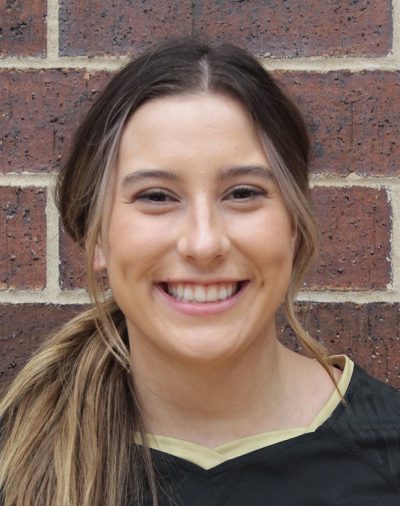 Name: Riley Niedbalski
Sport: Volleyball
Twitter Handle: NiedbalskiRiley
Instagram Handle: riley_niedbalski
Hashtag that best describes you or your philosophy: #intensity 
How long have you been playing volleyball? I have been playing volleyball for seven years, and I started playing in fourth grade.
What is the most important lesson you have learned through athletics? I have learned that you always need to put your team before yourself.
Who do you look up to most & why? I look up to my parents because they always support me and work really hard to be successful in life. 
Do you have any pre game rituals? Our pregame rituals are bonding with each other and lifting each other up before we play and also listening to Olivia Rodrigo before games.
What do you love about representing Penn High School? I love representing Penn high school because it is a big community and it creates a lot of friendships and great athletic experiences. 
What advice would you give a freshman about Penn Athletics? Push through workouts even when it's hard don't give up. It will just make you a better athlete. 
What is your favorite sports movie? "The Miracle Season."
Any certain traits you love in a team leader? I love when a team leader pushes me to work harder for myself.
What do you love about the game? I love how intense it is and how everyone comes together after a big kill and celebrates and how the audience gets super loud.
What motivates you the most? Playing for each other on the court.