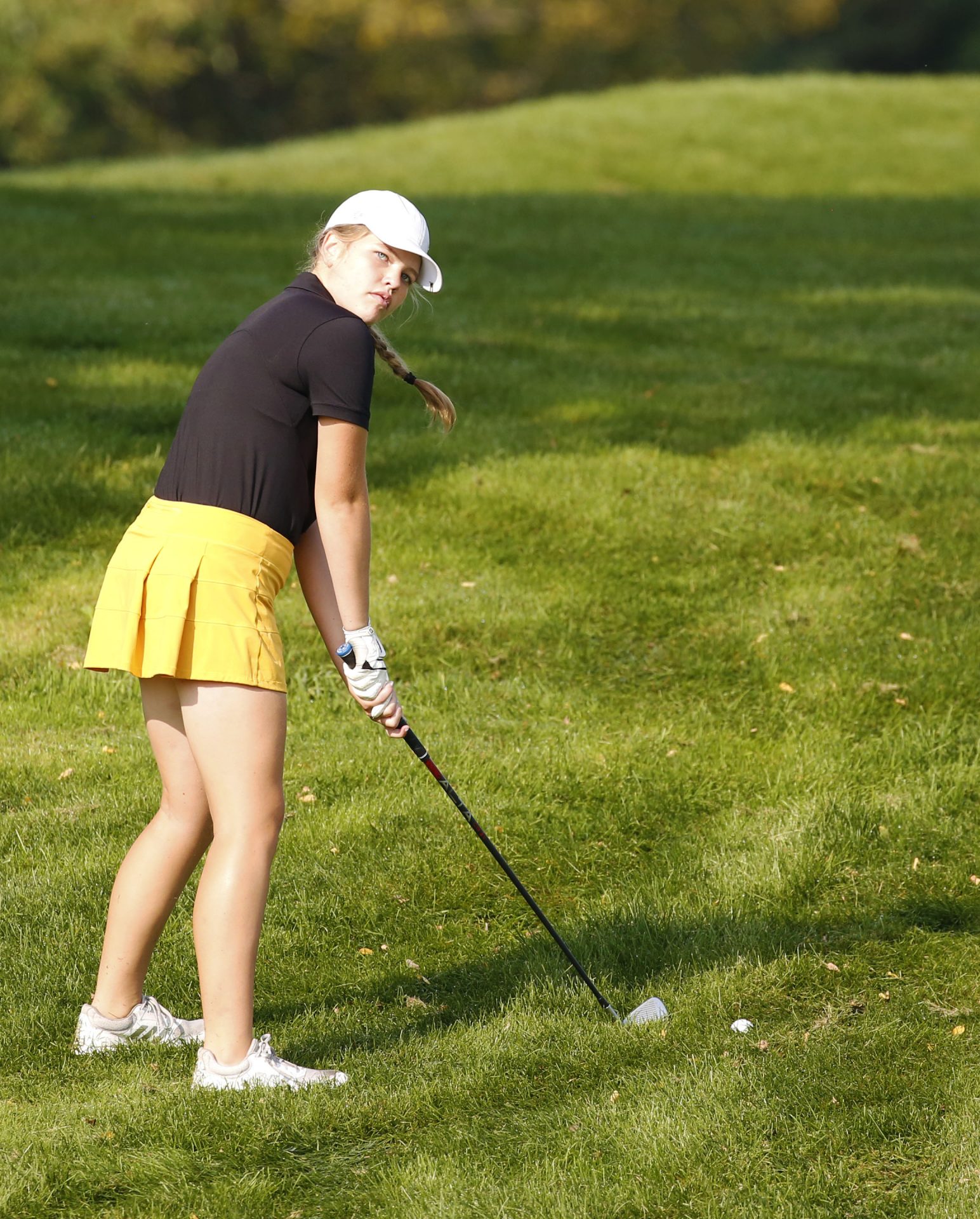 Clare Tobin is an elite golfer for the Penn girls golf team. She is a freshman and is shooting for the stars while heading into the postseason. 
How do you feel about playing varsity golf as a freshman?
"That has always been a goal of mine so it feels pretty great, and it feels good to see all the hard work I have put in pay off".
What have you learned from the older girls on your team?
"From the upperclassman I have learned how to be a good teammate and how to have a better mental game and remember that one bad round isn't the end of the world".
What are your personal goals for the postseason?
"My goals for the postseason is to go out and play my best, but especially have fun and enjoy every second of it".
What are your team's goals while entering the postseason?
"Our team goals for the post season is to be confident in ourselves going into every tournament, and again just hoping to have fun and hopefully have a good end to our season".
What was your biggest challenge this season?
I think my biggest challenge this season was staying in a positive mindset no matter what happens, and realizing that there are no perfect rounds and I'm not always going to play well".