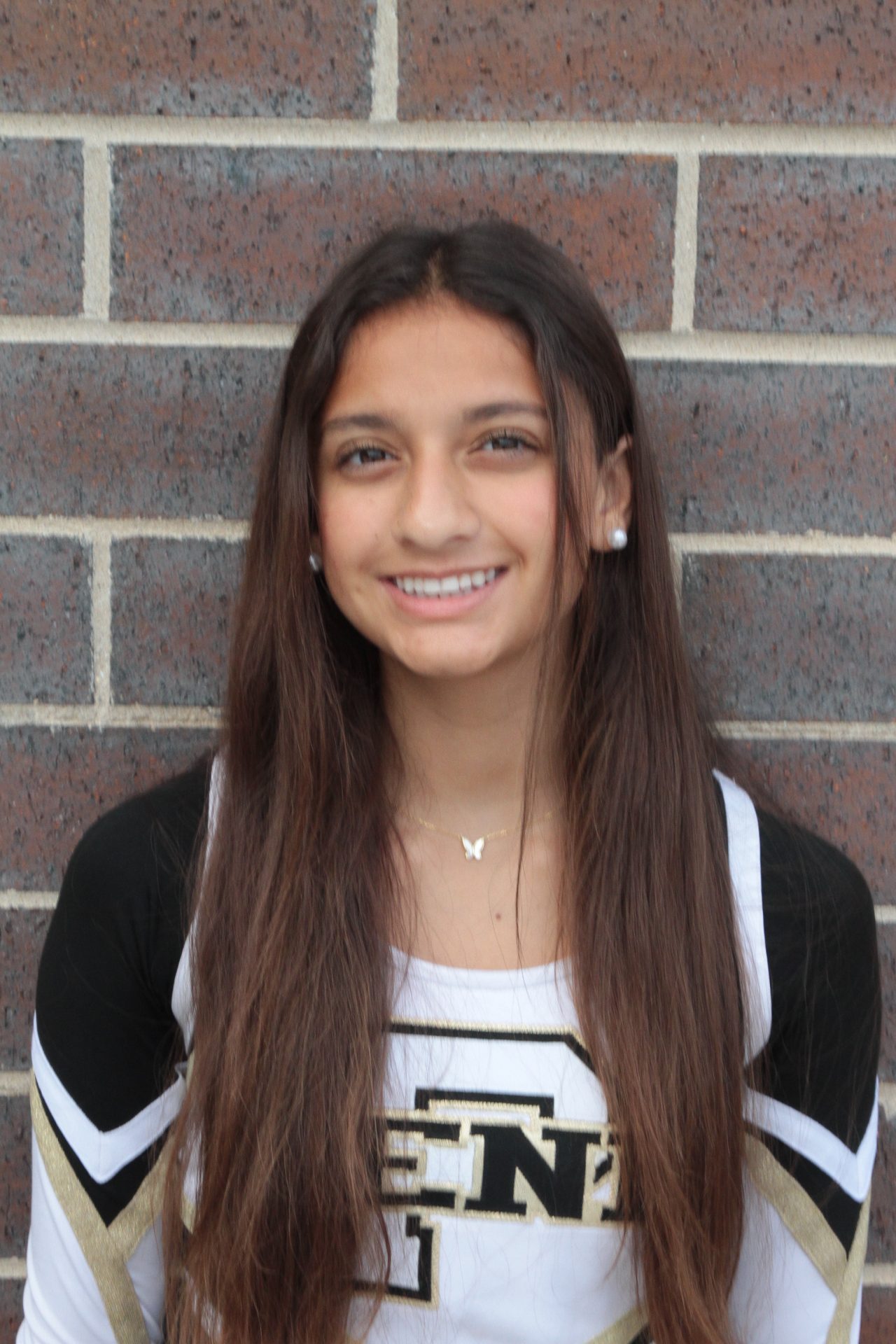 Ambreen Malik is a member of the Penn Kingsmen Cheer Team.
What is your favorite pre game snack?: I like to eat something nutritious like fruit to keep energized through the game.
How does it feel to be a part of a team?: I feel accomplished to be a part of a team for my school. It is good to be involved in school through academics and sports.
How do you feel about the Cheer Team's role in helping the football team win games?: We motivate the crowd to help the team, we are rooting for them trying to keep it a positive atmosphere throughout every game.
How does Cheer translate and help you with real life?: It gives me leadership skills as well as teamwork skills. Cheer is all teamwork, so as a cheerleader you really learn how to work well with others.
How do you prepare yourself mentally and physically for being under the lights?: I distract myself by spending time with my teammates to try and relax so that I can conserve my energy to last the entire game.
How do you explain the adrenaline when you're in the air and stunting?: It is nerve-wracking, because I don't want to fall. I have to keep focused.
What's your favorite cheer and why?: "Let's go, let's go Penn." This one is my favorite because it was the one I was assigned to call.
What made you fall in love with cheer? I've done it since i was young and it has brought me a lot of great friendships that I wouldn't have without cheering. Cheer also has taught me a lot of skills that I am very grateful for.
How can you explain the cheer team and how have your relationship changed with them throughout the season?: As the season goes on, we bond more at games and through team activities.