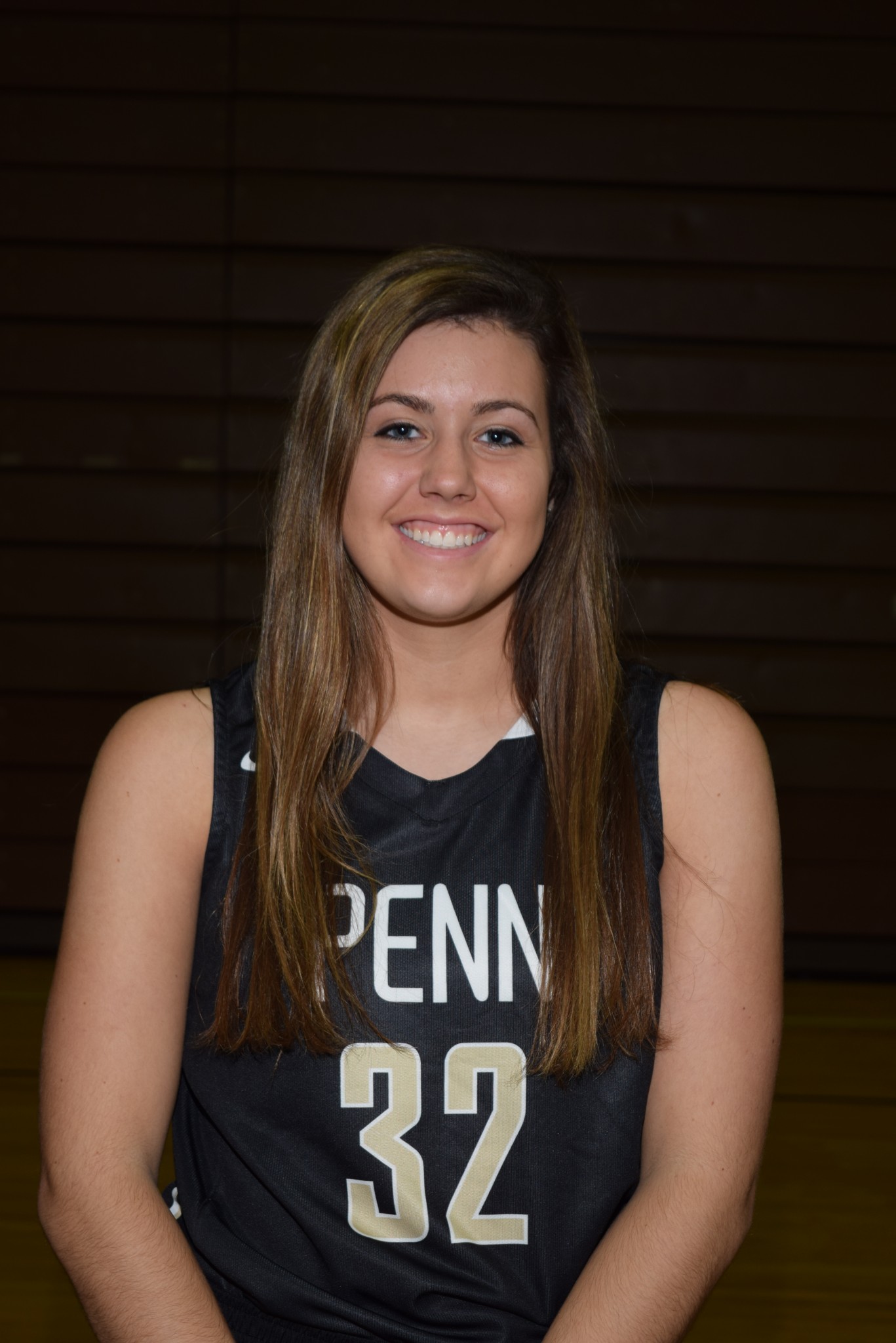 Name: Claire Carlton.
Class: Senior.
Position: Wing.
Uniform Number: 32.
Favorite Fire-up Music: Taylor Swift.
Favorite Pig-out Food: Chocolate.
Ritual/Superstition: Braid in hair and pink nails.
Favorite PGBB Memory: Dancing after games.
What I love about this team: We are a family.
Pro player I admire: Cody Zeller.
Best Advice I've Received: "If you continue to look back, you will never see what is right in front of you." -Hope Burns.