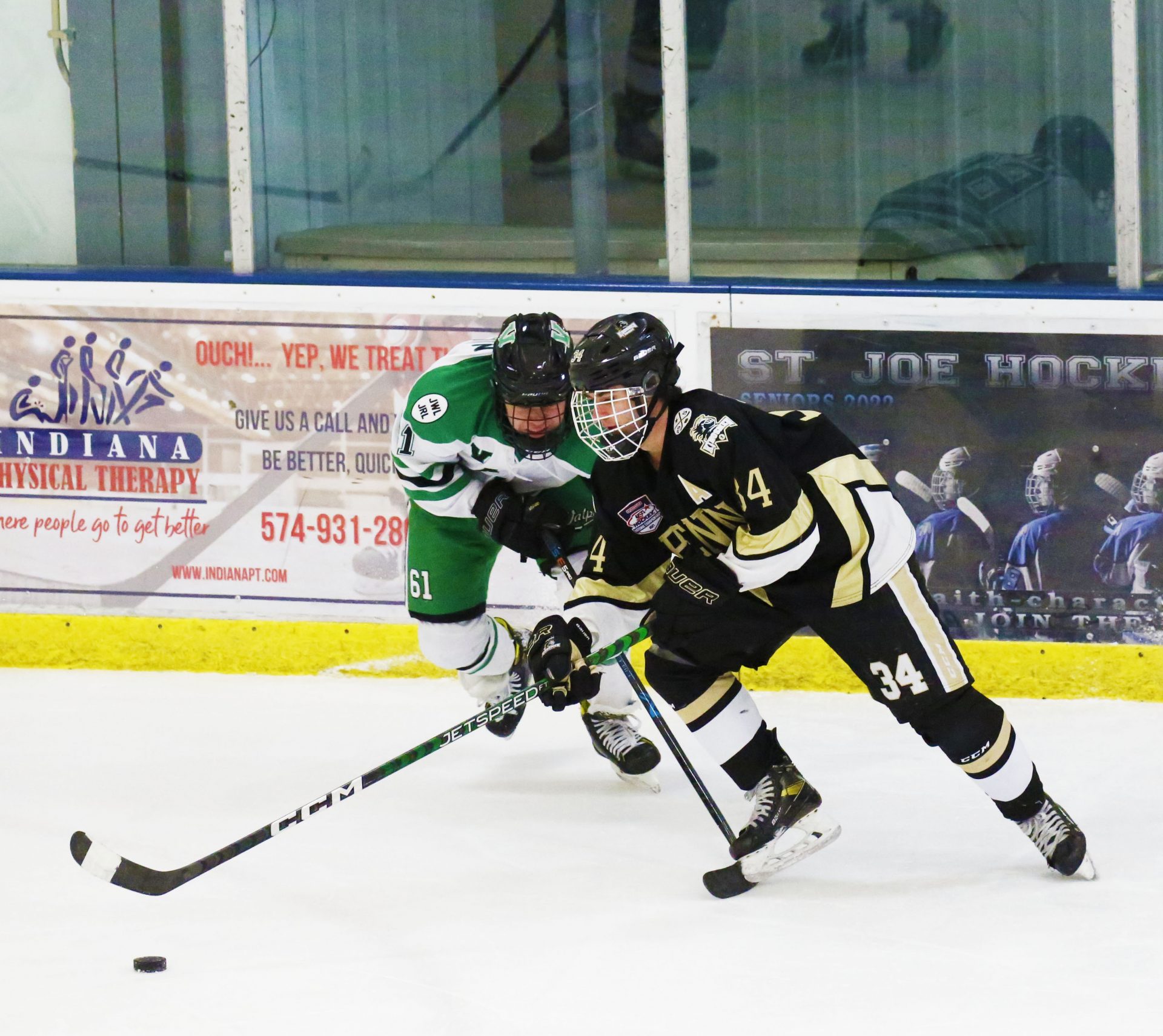 The Kingsmen Hockey Team started the weekend off slow with a tough 3-0 loss to Zionsville on Friday night.
Penalties late in the 3rd period plagued Penn. Saturday morning they played HSE A in a very early game. The kingsmen fell behind 5-2 going into the third but they came back and tied it fueled by a hat trick from Joel Cocquyt and goals by both Drew Laware and Patrick Amico.
Colten Donze explained what this big comeback means for the Kingsmen," I feel that it gave our team a lot of confidence and really proved that we can score efficiently."
The game ended 5-5.
Penn's last game was Saturday night against Carmel. It was a hard-fought game for the Kingsmen and they pulled out the win, 1-0, with a goal from Bryce Crawford.
Lucas Cocquyt played a fantastic game in the net getting credited with the shutout.