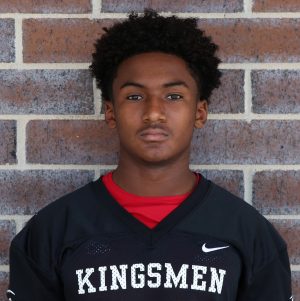 Nick Hardrict played fullback at Penn for the rugby team and he graduated in 2020. Hardrict's legacy includes mentoring younger players and teaching them how to work hard and hold themselves accountable to be successful. Hardrict is a member of the USA Rugby U23 Team.
Where are you right now? What are you doing right now?
"I play rugby at Lindenwood University in Missouri. I am also majoring in exercise science."
How did playing rugby at Penn help you in positive ways? 
"Playing Rugby at Penn has helped me in many ways. I have made friendships with guys I'll keep close forever. I have also traveled to a lot of places in the United States and even a few places outside of the United States for Rugby. Playing Rugby at Penn has also helped me fall in love with the game even more."
What do you love and miss about playing rugby at Penn?
"Penn Rugby has a very strong brotherhood with a great coaching staff that cares for all of their players. I miss playing in big games at the Moose Rugby Grounds in Elkhart, traveling on the bus with all the guys to different games/tournaments, and hanging out with all the guys."