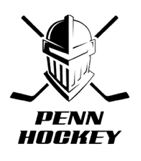 The boys were buzzin' for the Hockey season opener, beating Lake Central, 4-3.

Matt Laware scored the first goal for the Kingsmen off a beautiful shot from Lucas Ritzler.
Matt Petrie battled hard down low to score the second goal of the game.
Matt Laware went coast-to-coast to score an unassisted goal, getting his second game of the game.
Jacob Lee sniped in a goal top left to win the game for the Kingsmen.