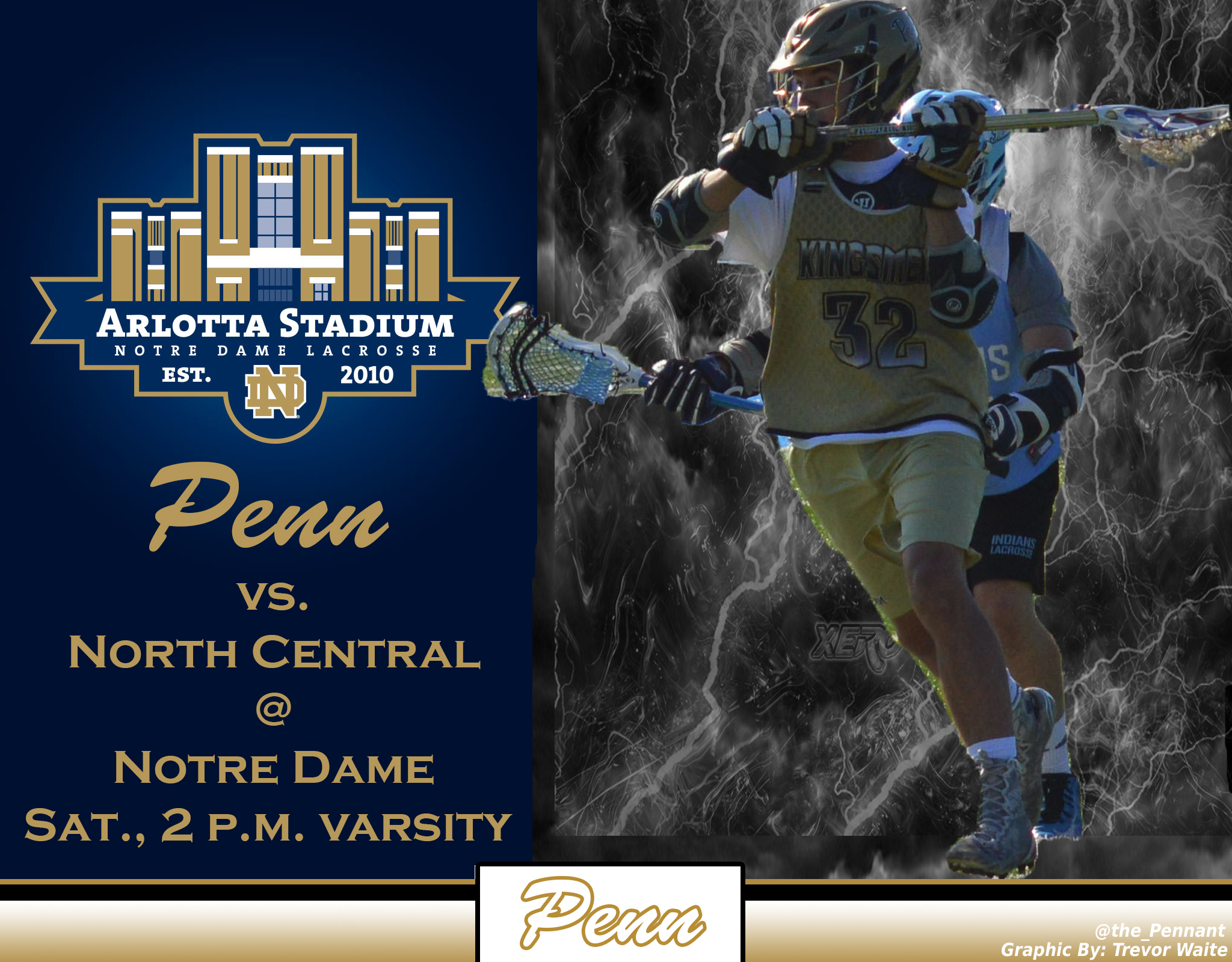 By  BO SCHUSTER
Penn will be hosting North Central at Notre Dame's Arlotta Stadium on Saturday, April 23, at 2 p.m.
The Kingsmen have had the chance to play a game at Notre Dame for the last few years. This means a lot to the players and fans to experience playing on a D1 college campus.
"Notre Dame is consistently in the race for the Lacrosse National Championship, so to be able to play on the same field that all the team's stars play on is a really unique experience." Penn's Logan McGuire said.
Kingsmen senior Will Bartus was also looking forward to playing at Notre Dame's Arlotta Stadium.
"The atmosphere is great," Bartus said. "It's sweet to know that some of the best lacrosse players in the country play and have played on the same field."