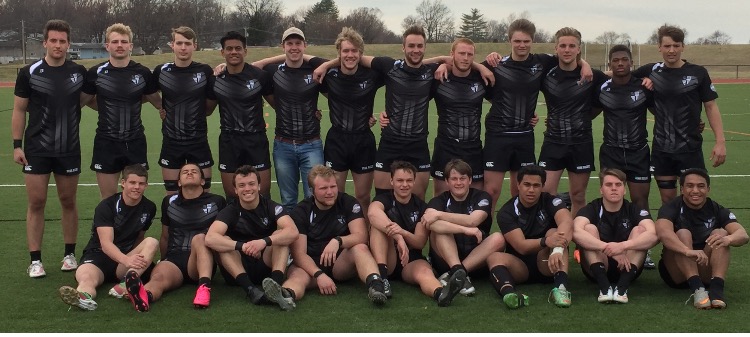 Penn's rugby team knocked off the No. 1-ranked team in the nation, Indianapolis Cathedral, and won the elite Lindenwood (Mo.) tournament on Saturday, March 5. The Kingsmen rolled up a 4-0 record.
In the championship, Penn held off a late Cathedral threat for the victory. Paul Moala had Penn's only two tries, with Sam Scholtes connecting for the conversion kicks.
Penn held Cathedral with a goal-line stand in the final seconds of the game, with Max Bernard and others anchoring the hold. There was great defense by Max Bernard, Daniel Afaese and Will Vakalahi.
MVP's of the championship game were Will Vakalahi and Moala.
Leading scorers on the weekend for Penn were Will Vakalahi (20), Paul Moala (25), Cedric Vakalahi (30), and Sam Scholtes (56).
In the semifinals, Penn beat St. Thomas (No. 14 in the nation), 50-0. Leading scorers were Cedric Vakalahi with 2 tries.  Will Vakalahi, Zach Usenick, Blake Usenick and Paul Moala scored tries.
Penn won two opening round matches by a combined score of 101-0.
Penn defeated Eureka, 53-0. Will Vakalahi spearheaded the Kingsmen attach with 3 tries, Cedric Vakalahi, Rashid Fahim, Paul Moala, Satchel Carnine and Zach Biggs all scored points. Sam Scholtes contributed the conversion kicks.
Next, the Kingsmen stormed past the Wisconsin Chargers, 48-0.  Cedric Vakalahi led the charge with 3 tries, and Paul Moala, Satchel Carnine and Rashid Fahim also scored, with Sam Scholtes making the conversions.