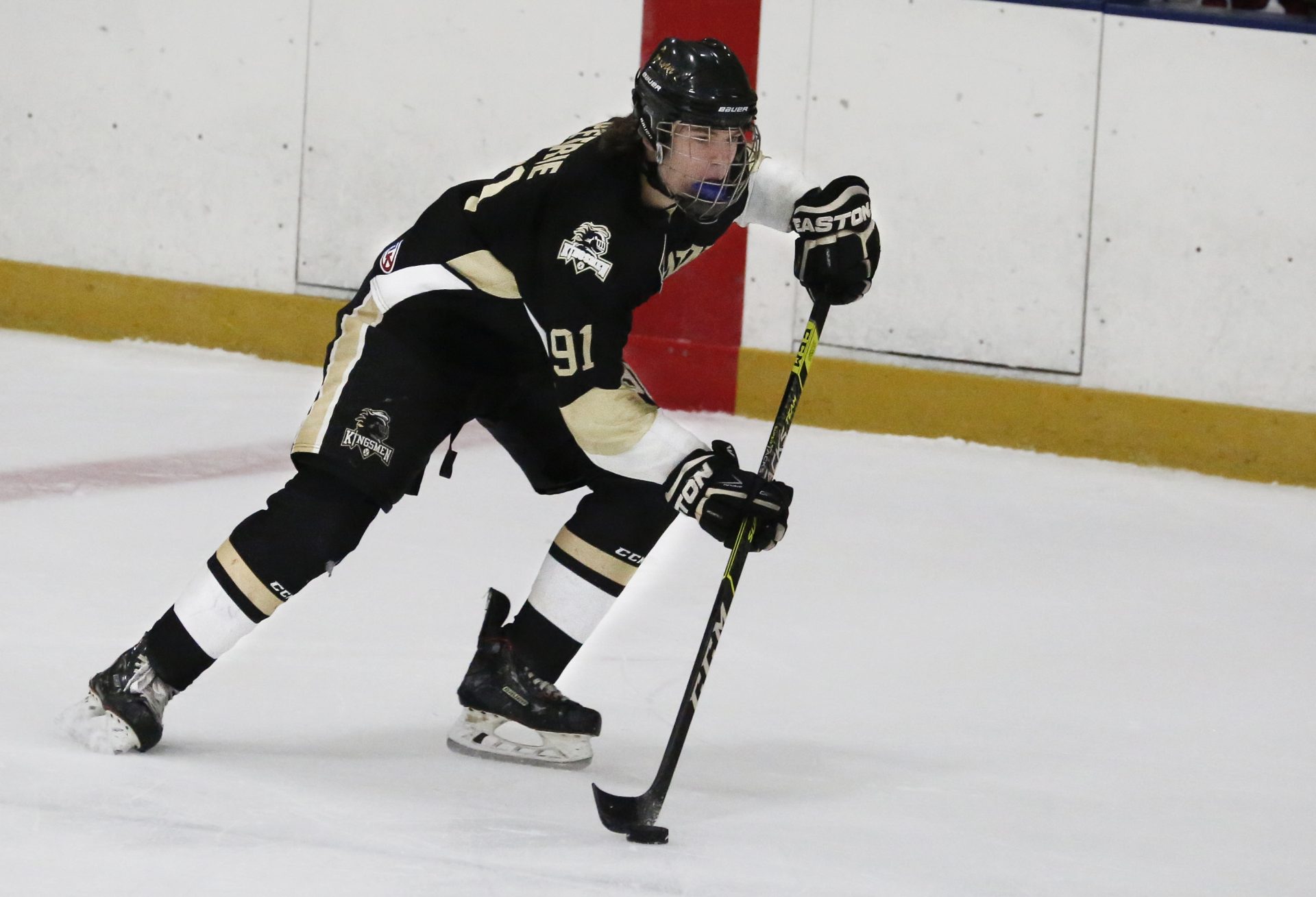 The Penn Kingsmen Hockey Team took an upset loss to South Bend Riley on Nov. 20. With a final score of 4-3 after overtime, the Kingsmen couldn't hold on to a third period lead, eventually losing the game after regulation.
Nolan Streffling finished away a rebound off a shot from Jack Yewchuk. 
Patrick Amico scored for the Kingsmen, putting Penn up one going into the third period. 
In the third, Riley scored twice, but Penn's Quinn Cocquyt scored a power play goal off a pass from Dominic Jennings to tie the game and force overtime. The Kingsmen could not hang on, leading to the loss.
Goalie Noah Langness, a sophomore, said it was a disappointing outcome.
"We made a few silly mistakes that cost us the game, but we played well until the end of the 3rd [period]. After that I personally messed up a few times, let up a couple goals and those mistakes cost us the game," Langness said.
Langness has one shutout in three games played, with two losses and a tie. He is the only player on the team with a shutout this season. In this particular game he allowed four goals on 13 shots.
"We played well but I know we can play better. I think that this is a good example of what the team looks like when we stop trying, it was good comparison between our ceiling and our floor in the same game," Langness said.
The Kingsmen are 8-9-2 this season and sit right in the middle of the area standings in fourth place.
Penn High School Student Jacob Barber plays for Riley. Barber went to middle school at Schmucker, but went to Mishawaka his freshman year. Since Mishawaka doesn't have a hockey team he plays with Riley. He says he is proud with how his team preforms.
"I'd say we outplayed them for most of the game, but we certainly showed resilience at the end, playing from behind and all," Barber said.
When asked about how it felt to be playing against the school he goes to, he said, "It was pretty interesting because I know everyone on the team. It was fun going up against them on the ice." 
The Kingsmen are looking to rebound from a lackluster season thus far. They won the regional championship last year and are hoping to repeat.