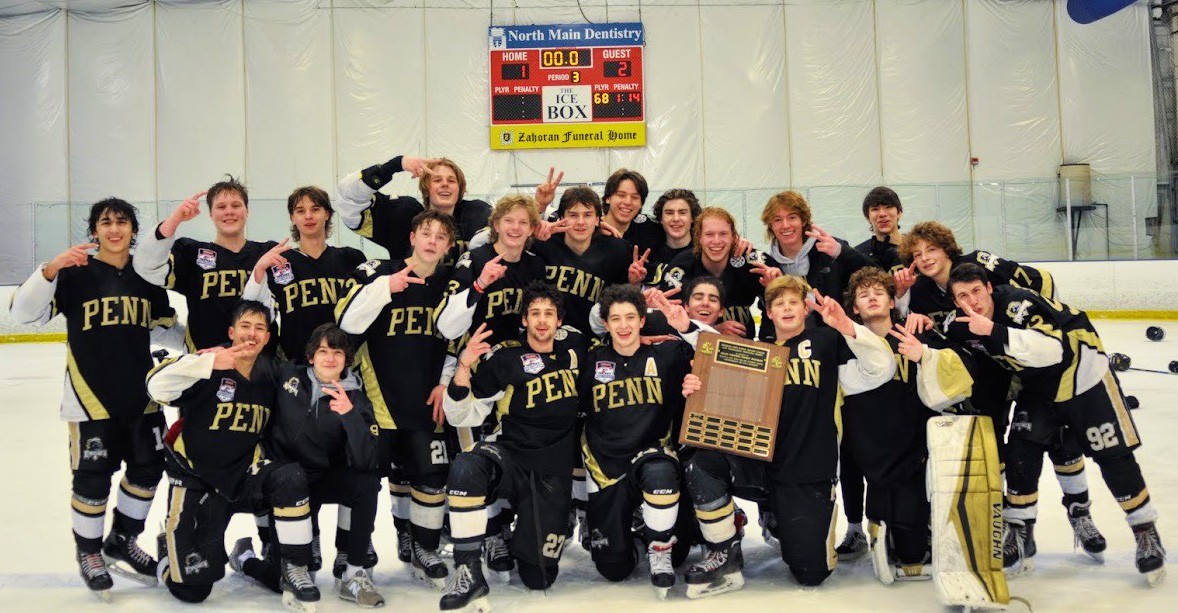 Penn High's Hockey Team took on the Michiana High School Hockey League's toughest 1-2 punch, and the Kingsmen left the rink hoisting the Championship Trophy.
Penn stunned No. 1 seed South Bend St. Joseph, 2-1, to repeat as City Champions on Sunday, Feb. 13, 2022.
Phillip Matous scored the game-winner with 1:39 left.
Penn upset No. 2 seed Southwest Michigan Blades, 3-2, on Saturday, Feb. 12, 2022, to advance to the Championship Game.
St. Joe beat Penn in three previous games by a combined score of 13-6.
Even though the Kingsmen down early, they weren't out of the game. Penn played their hearts out and left nothing out on the ice. The Kingsmen gained the momentum and it never drifted away. Halfway through the third period, Joel Cocquyt was able to spark Penn with a power-play goal dished out from Senior Captain Matthew Savage.
The battle for the next goal continued. It would be key to the victory of the championship game.
With 1:39 left on the clock, Savage dished out another assist, this one to fellow senior Philip Matous, for the go-ahead goal.
The Kingsmen were able to hold off the Indians from the remaining time on the clock and become back-to-back MHSHL City Champions.
The Penn players celebrated with all of the Penn students who attended the game. The Kingsmen were very grateful for the attendance of the amazing fans of Penn High School and the players continued on to blast We Are the Champions in the locker room. The next goal for the Penn players is to win State and nothing is holding them back.