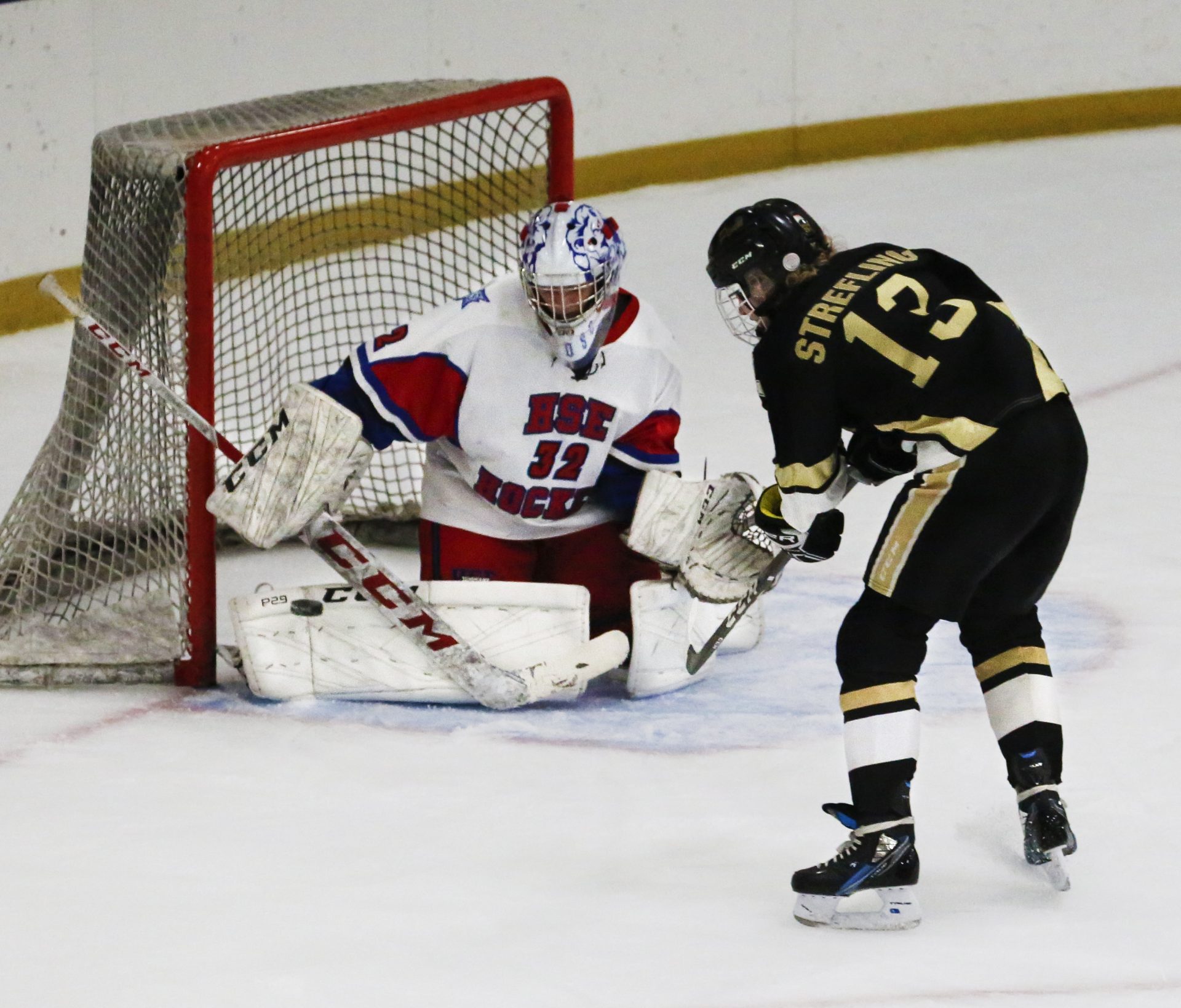 The Penn Hockey varsity team skated past Riley High School, 4-0.
Trey Thompson started the game off strong with a tip-in goal from a hard shot from the point from defensemen Philip Matous.
Nolan Strefling blasted in a hard-working goal to put Penn ahead 2-0.
Dominic Jennings went top shelf for a power-play goal to push the lead to 3-0.
Avery Rivard ended the game with a nice goal for a Kingsmen victory.