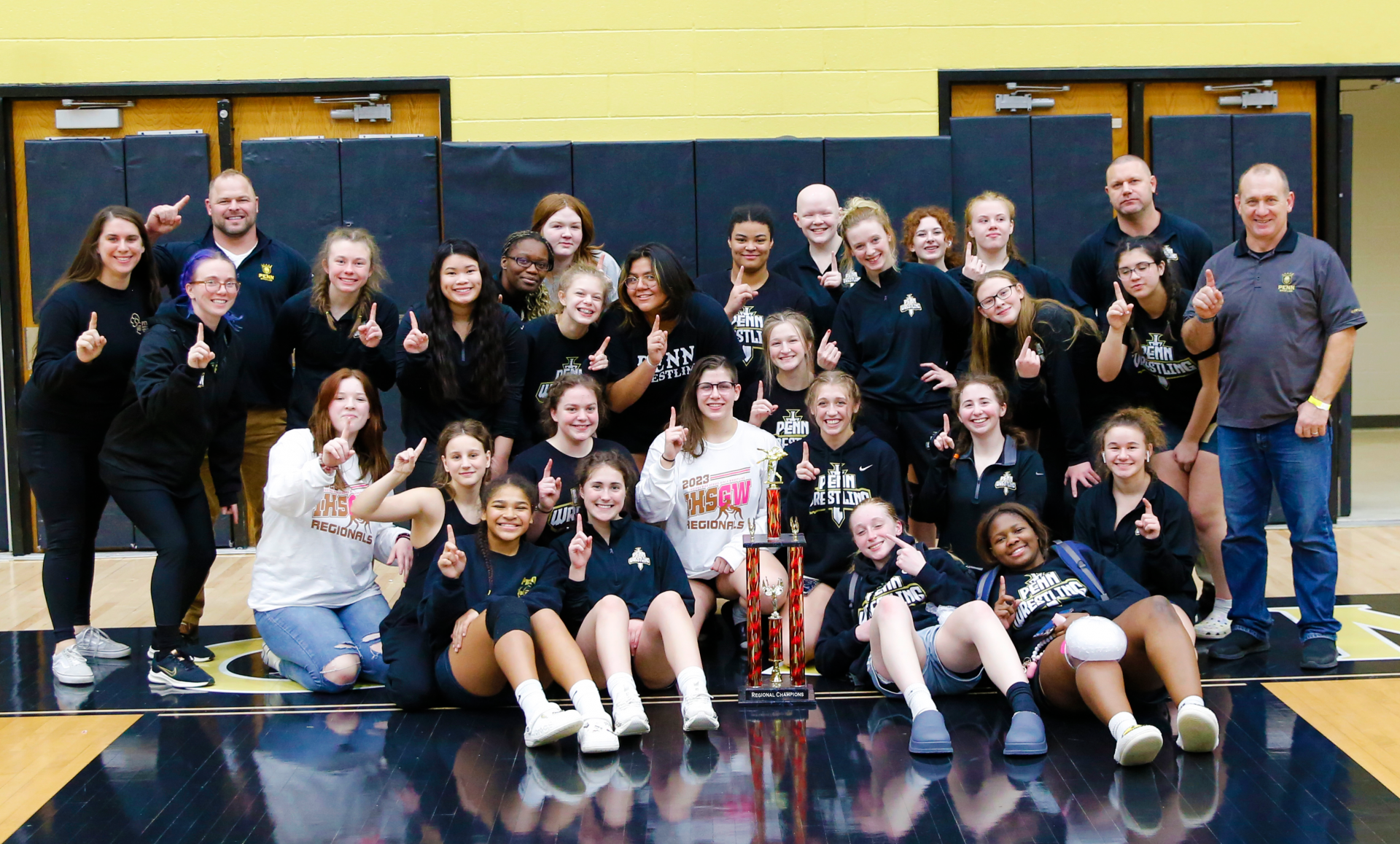 By MORGAN XOURIS
The Penn Girls Wrestling Team seeks its sixth state championship in seven seasons as the Kingsmen compete in the state finals on Friday, Jan. 13.
The IHSGW 2023 State Finals Tournament will be held at Mooresville High School on Friday, Jan. 13, 2023. Weigh-ins begin at 10 a.m. and wrestling begins at 11 a.m.
Penn won the Regional team championship with a score of 200. Merrillville followed in second place with 117 points, and Hobart placed third with a score of 109.5.
Penn qualified more wrestlers for 2023 state than any other team. Kingsmen state qualifiers are: Mackenzie Konanz (170), Madison Hazeltine (182), Haylee Selis (138), Heidi Selis (132), Gaby Safeukui Noubissi (185), Janiah Juarez (152), Nunurai Helepa (182), Sophia Atwood (145), Haley Smith (250), Giuliana Reed (195), and Jezel Guerrero (250).
"I am excited and optimistic about how the team is going to do at state," Konanz said. "Individually, I am confident and ready to fight for my state title back."
Hazeltine said she is also excited for state.
"I am proud of our team and how we have done this season," Hazeltine said. "Our team will do well and I am very excited. Personally, I am ready to bring my all on the mat and support our team."