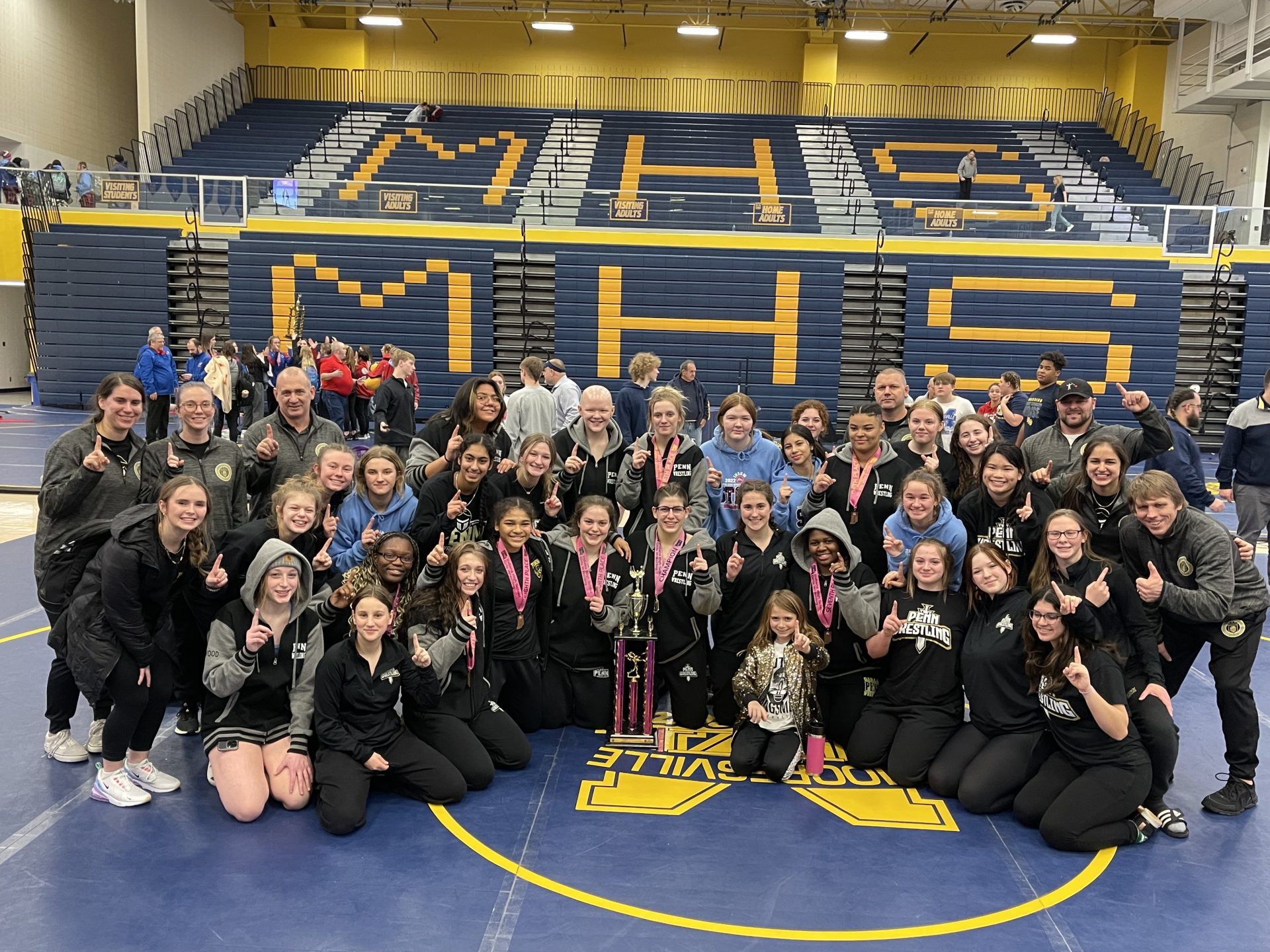 Penn High School Girls Wrestling earned the program's sixth State Championship in seven seasons, topping a field of 30 teams that advanced individuals to the Finals.
Penn boasts 11 individual competitors, and nine Penn wrestlers placed.
Mackenzie Konanz won a state championship to lead Penn.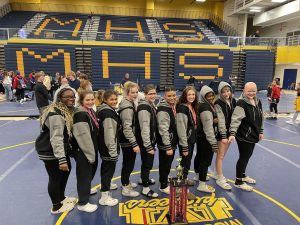 Also placing for Penn were: Maddie Hazeltine (4th), Heidi Selis (5th), Haylee Selis (5th), Guilianna Reed (5th), Jezel Guerrero (5th), Nunurai Helepa (7th), Gaby Safeukui Noubissi (7th) and Janiah Juarez (8th).
The Kingsmen faced tough competition for the title. After the second round, Penn was down almost 20 points. But with the drive and determination to win, they gave it their all to bring back a state championship trophy. The total score for the tournament was Penn finishing in first place with 81 points, Rochester finishing in second with 67 points, and Southport finishing in third with 64 points.
Konanz's state title was the second of her high school career.
"I'm really happy with my performance this season and at state," Konanz said. "I ended my season with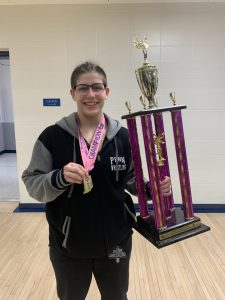 an undefeated record of 23-0 all by pins and got my individual state title. I feel like a weight has been lifted off of my shoulders and I'm satisfied with how I finished off my high school wrestling career."
We have seen a lot from the Penn Girl's Wrestling team, ending their season undefeated. They have competed and won 6 tournaments throughout their season: Maconaquah Invite, Lebanon Invite, Lafayette Jeff Invitational, Sarah Hildebrandt Invitational, Regionals and State.