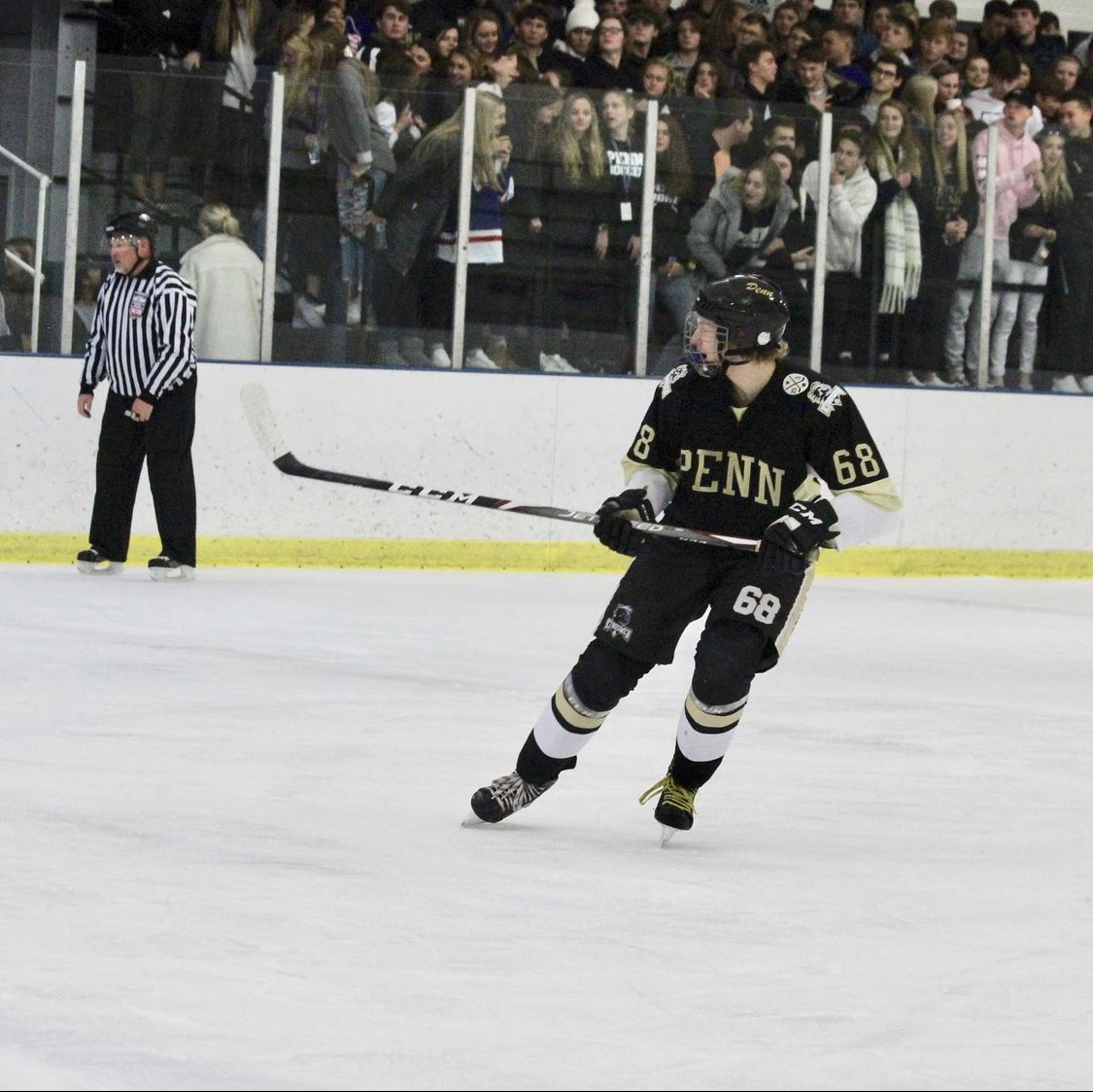 Phillip Matous was an integral part of Penn's hockey program last year and figures to play an even more important role as a senior this year.
How do you hype yourself up before a big game?: I hype myself up by doing a series of events before every game, like my pre-game meal, and then taping my stick and getting all of my gear ready to get myself in the zone.
What is your favorite experience playing hockey for Penn?: My favorite experience was when we won the City Championship in 2020.
How do you lead the team as a senior?: As a senior, I just try to make sure that everyone works hard and has fun together as a team.
What is your all time favorite NHL moment?: When the Boston Bruins won the Stanley Cup in 2011.
What do you love about hockey?: I love how fast the game is and how well it flows.
What will you take with you from playing hockey at Penn after high school?: Certainly all the memories and friendships that came with the experience, and a hard-working mentality.
Who is a player or coach that you see as a role model?: Jacob Renbarger was a player I looked up to during my time playing with Penn. He really helped me want to improve myself.
What is your favorite class that you have taken at Penn?: I really enjoy Advanced Jazz. I feel it gives me a challenge and allows me to have fun.
What is the best restaurant to hit after a big win?: Buffalo Wild Wings.
Is there any sport that you wish you would have played at Penn in addition to hockey?: Definitely football.