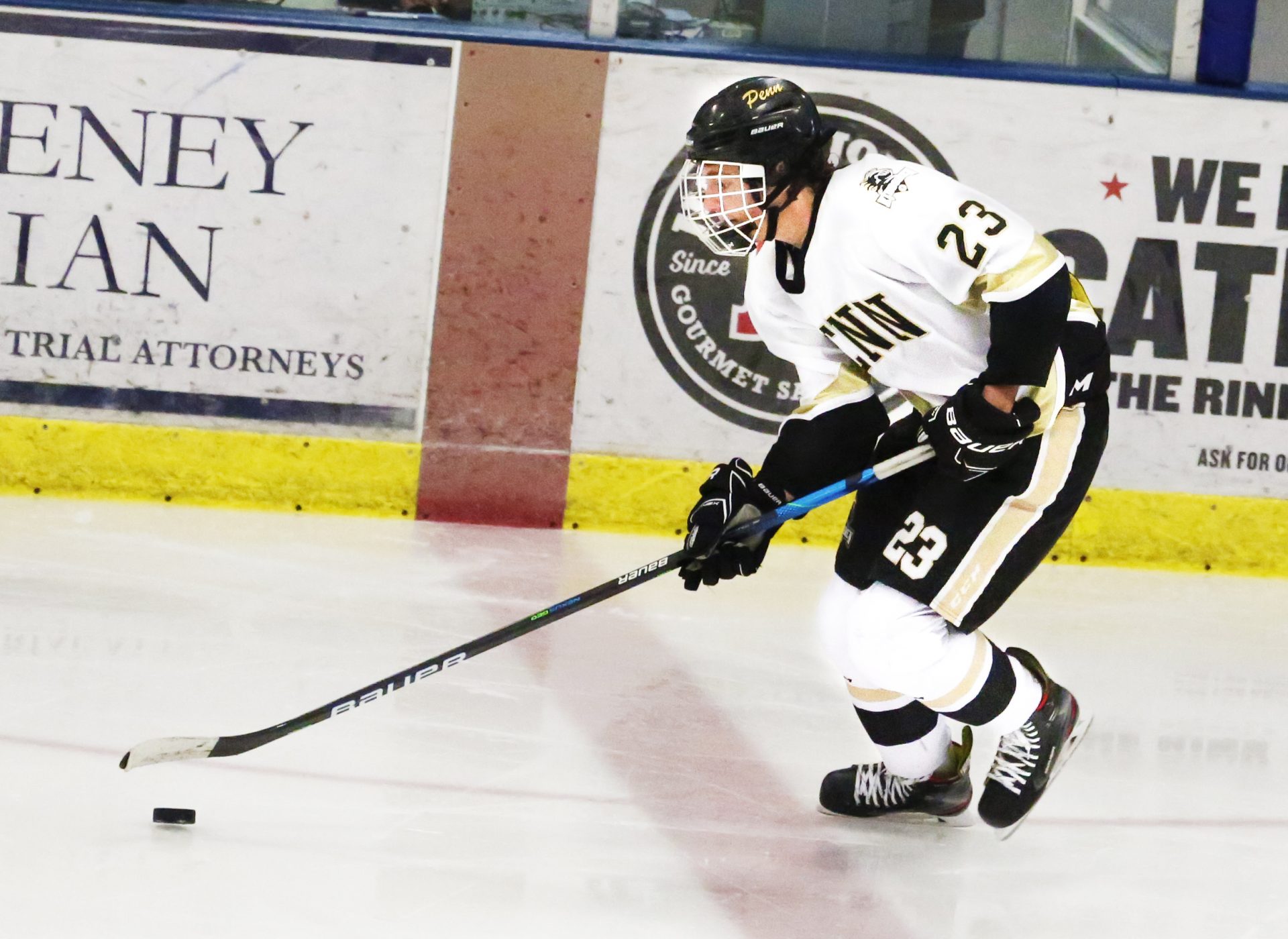 MAX STAMATOVICH
How do you prepare yourself for big games?: Eat a good meal, take a shower, hydrate listen to music.
Do you have any advice for incoming players?: Have fun and make the most of every game because it flies by.
What motivates you to play hockey?: Just the love for the game and the bonds and friendships I've made doing it. 
What would you consider your greatest accomplishment within hockey?: I would say there isn't a specific accomplishment that's the best but instead just always giving it all I got.
What made you decide you wanted to play hockey at Penn?: My friends that I played with growing up were all going to Penn and so was I so it kind of just fell into place.
What is your favorite memory from your years of hockey?: Probably going out to eat after winning big games.
What number do you wear and why?: I wear No. 23 and there's really no reason other than I like the number.
Who is your favorite big league hockey player?: Patrick Kane for sure.
Do you plan on playing hockey in the future after high school?: I will definitely play hockey after high school and probably until I am too old to do it.
What is the most valuable lesson you have learned throughout hockey?: Definitely that mental toughness is important and it plays a big part in hockey and life in general.