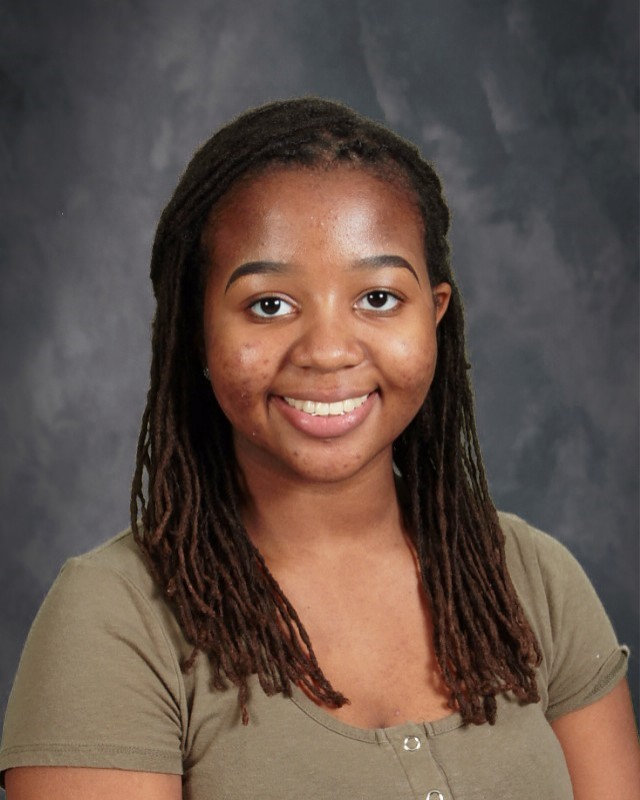 Lesley Kagai is a senior at Penn and a member of the girls wrestling team. 
What got you interested in wrestling?: I thought it was a really cool sport and I didn't know a lot of girls that were on the wrestling team and I wanted to do something different. 
How many years have you been wrestling?: I started my sophomore year, took a break my Junior year because of COVID and now I'm back to finish off my senior year strong. 
What's your favorite part of being on the girls wrestling team?: The sense of family and community within the team. 
Do you have any pre-tournament rituals?: I do a little meditation on the bus ride there to get my mind ready. 
How do you deal with stress/nerves before a match?: I listen to music before every match. My favorite artist to listen to pre-match is J. Cole.
What other activities do you do outside of wrestling?: I am vice president of Black Student Union at Penn. I sometimes volunteer at Habitat for Humanity. 
What is your favorite memory so far from the team?: Winning state as a team my sophomore year. It was an emotional and amazing moment for the team.
What do you plan on doing after High School?: I plan on going into the Air Force after high school and then going to I.U. Bloomington to study Pre-Med.
What weight class do you plan on going this year?: 145 
What do you think are good traits in a teammate?: I think good traits in a teammate are someone who always pushes you to succeed especially when you are at your lowest. Another good trait is when your partner is able to build off of each other's skills and put effort into making you the best you can be.