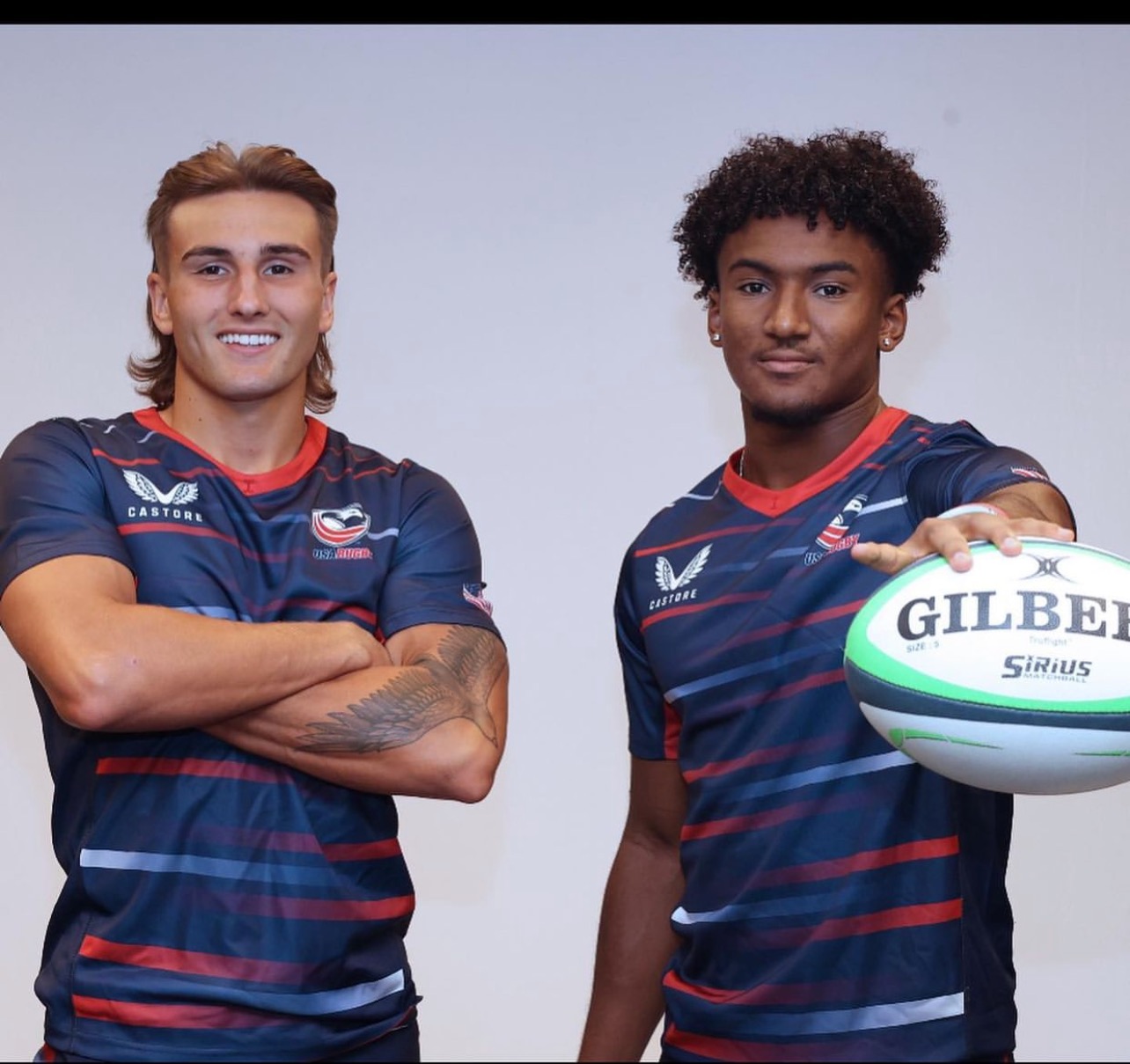 Noah Brown, left, and Nick Hardrict represent Team USA.
Penn High School Rugby will be represented on Team USA Sevens as Kingsmen alum Noah Brown will wear the Red, White and Blue in the Hong Kong 7s that start on Friday, Nov. 4. The event is a prelude to the 2023 World Rugby Sevens, and puts Brown in position to compete for a spot on the Team USA Olympic Team.
This is clearly a massive opportunity for Brown, and if he does well, he will stay on the circuit and play monthly around the world in places like London, Sydney and Paris.
"It's all I've ever wanted," Brown said of the opportunity to represent the United States on a world stage.
Brown went to Penn from 2015-2019 and he played rugby for Penn. He played both 15s and 7s Rugby but was really able to shine in the 7s league. Brown usually played in the outside center position in high school and at Indiana University.
While playing rugby for I.U., Brown found that he was able to play a higher level of rugby and even get a shot at national championships. After graduating from I.U., Brown started playing for the Chicago Lions, a men's rugby league team. He was able to climb up to the top for Chicago in 7s and earn them a National Championship the first year playing for them. He recently played again in the Men's National tournament for Chicago.
Playing for Chicago and I.U. for a couple of years, USA Rugby coaches started looking at Brown with a closer eye. He was invited train with the U.S. Olympic Team in Chula Vista, After training with them for a couple of months, he was able to play against foreign teams like France and South Korea.
Brown more recently played for USA's Under-23 team in the Rugbytown 7s tournament in Glendale, Colorado. He was elected as captain of the team for the tournament. Brown also got the chance to play with another former excellent Penn Rugby Player, Nick Hardrict. The U23s climbed up the championship match against the Rambling Jesters from the United Kingsmen, losing 22-12.
Hardrict attended Penn High School from 2016-2020 and was an outstanding player for Penn Rugby. With his speed and agility helping him, he was quickly noticed and was able to play for the USA Team a number of times. Hardrict played for the Under-18 15s Team and most recently played on the Under-23s 7s team for Team USA.