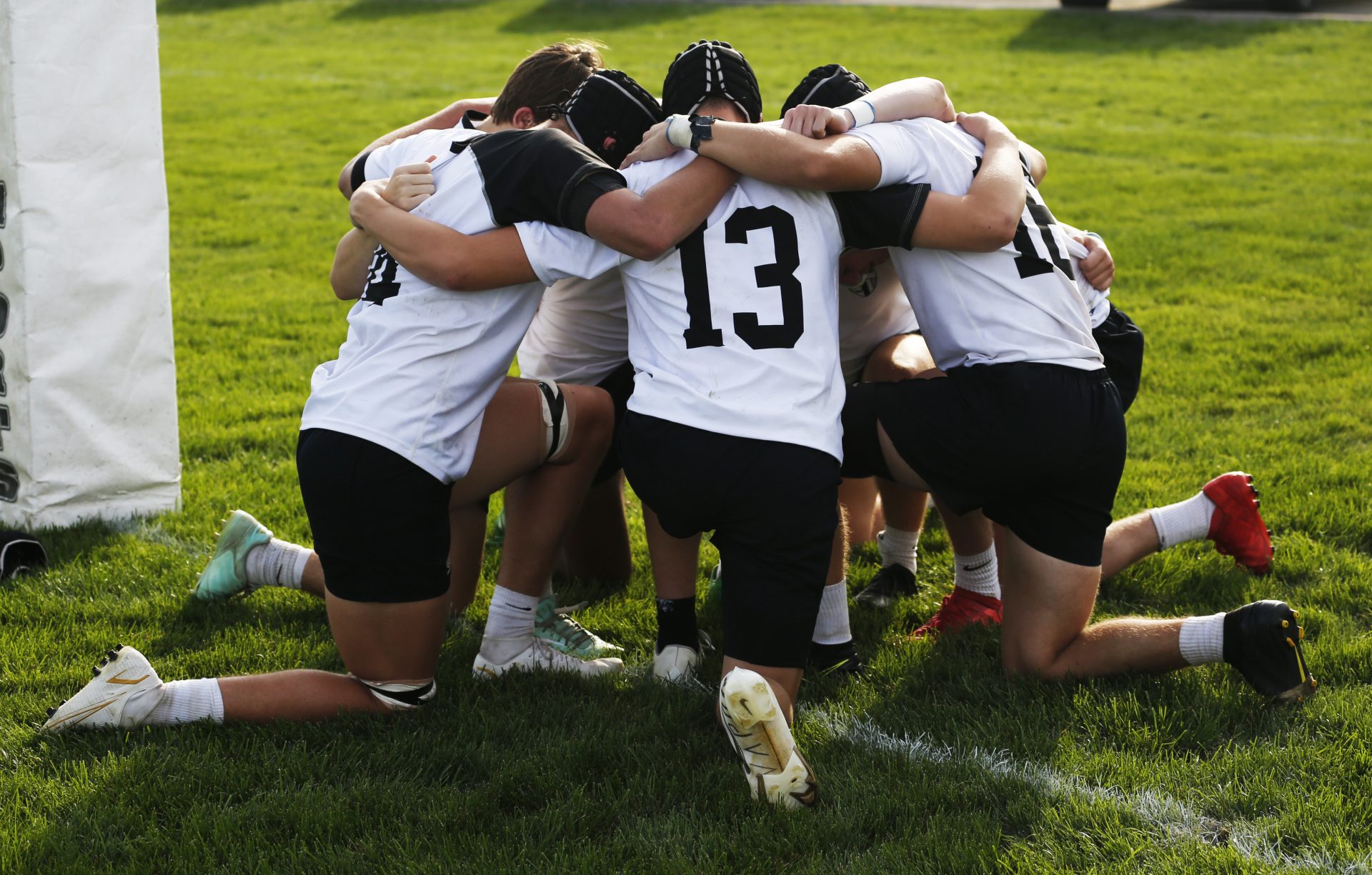 By TRENT REPPERT
The Penn Rugby guys visited sports power Cincinnati Moeller today and came away with a 20-12 victory.  The Moeller Team was huge in size and number, boasting 85 ruggers, most being multi sport athletes. Penn would have to earn this one.
Moeller took a very early lead after the Kingsmen dropped the opening kickoff. But from there on, it was all Penn.
Junior Wallace Kennach scored two tries for Penn and offered plenty of physical running with the ball.  Senior Evan Lowe collected a long kick from Senior Dylan Quimby and Lowe raced 35 yards between the Moeller posts for another score.
Senior Andrew Phillips kicked well from hand in the nasty wind.  He added a conversion and penalty kick for five more Kingsmen points.  Moeller scored with no time left but the game was put away by then.
Coach Bart Bottorff said, "while we were better today and improved from our games a week ago, we have a long way to go.  I am most pleased  that we were more physical than a bigger Moeller side."
Next up for Penn is St Xavier of Ohio at home next Saturday.
JV score: Moeller 24, Penn 12.