Boys Lacrosse: Penn wins thriller in season-opener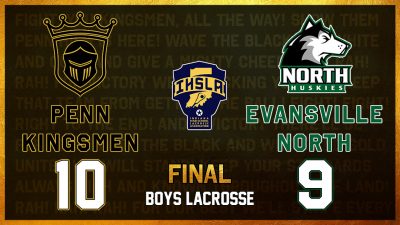 C.T. Loring fired in a goal with four minutes left to lift Penn to a 10-9 season-opening victory against Evansville North in Boys Lacrosse action on Saturday, March 13.
Logan Huchko scored three goals.
Ewan Ma & Dyllan Holt scored two goals each.
Cole Potter played tough in goal with 14 saves.