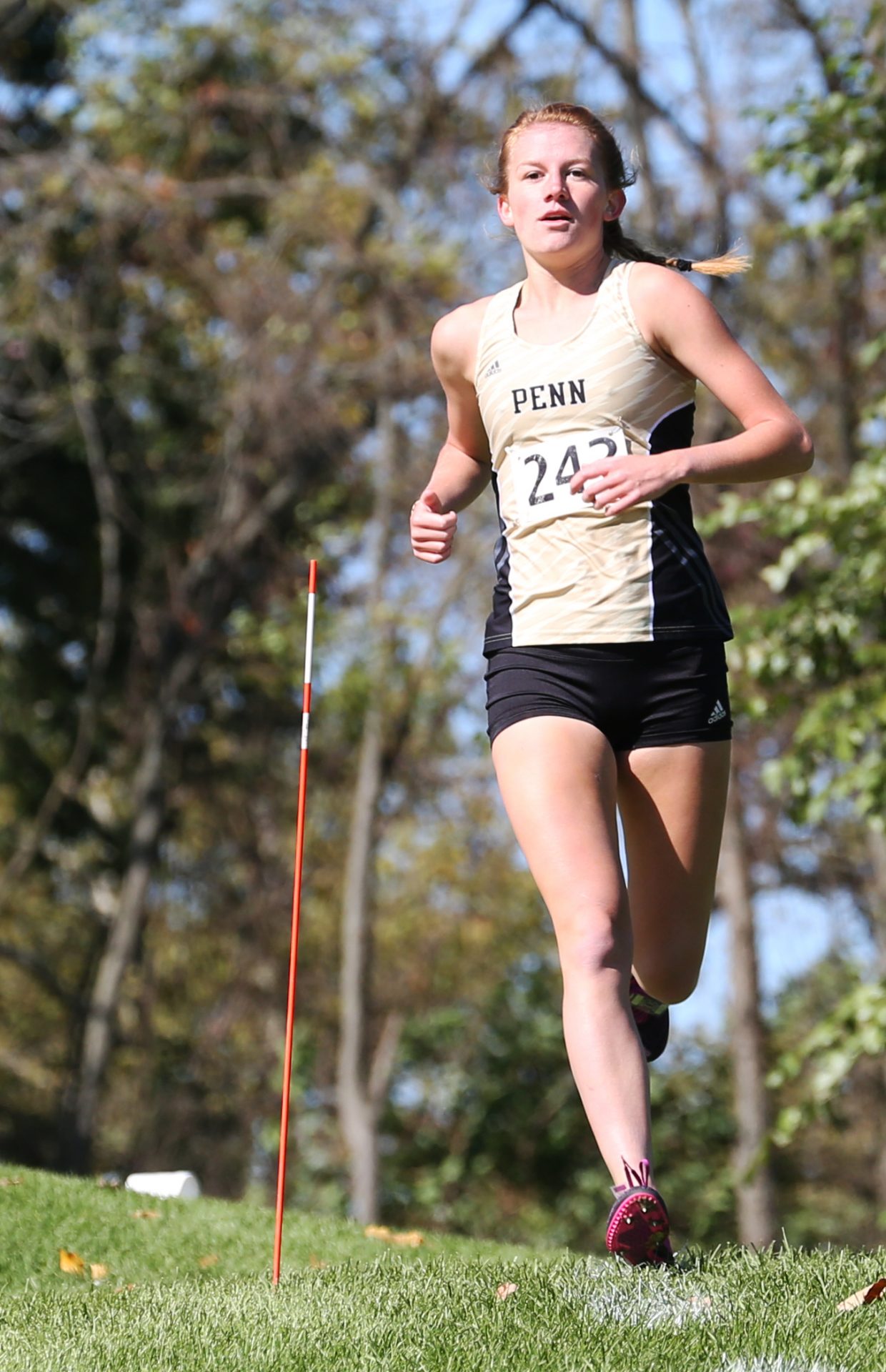 Penn's Boys and Girls Cross Country teams started their 2019 State Tournament run at the Erskine Golf Course in South Bend on Saturday, Oct. 12. The Girls and Boys Teams each won Sectional Championships.
Brooke Neal and Mariano Retzloff each won blue ribbons for the Kingsmen in the Girls and Boys races respectively.
The Boys Cross Country team swept the competition with a low score of 27, pulling off the outstanding feat of having five runners in the Top 10. Trailing the Kingsmen in the Top 5 were Mishawaka (73), South Bend Riley (93), South Bend Adams (105), and South Bend St. Joseph (121). Mariano Retzloff won the race with a time of 16:30, outsprinting Mishawaka's Casey Quintana in a dramatic finish. Carter Kaser came in third with a time of 16:51. Other contributors to the Kingsmen score were Ben Boardley in sixth, Josiah Railton in eighth, and Jason Juarez in ninth.
The Penn Girls Cross Country Team also claimed a Sectional Championship in their race with a score of 29. Trailing the Kingsmen were Mishawaka (50), South Bend St. Joseph (73), Bremen (101), and South Bend Riley (116). Brooke Neal led the pack and had a first-place finish with a time of 19:48. Ava Gillis and Haley Makowski took third and fourth respectively with finishing times of 20:53 and 21:01. Other contributors to the team's sectional title were Nicole Jerzak in 11th and Hannah Cussen in 12th.
The Boys and Girls Cross Country teams will be advancing to Regionals, which will be held at Ox Bow Park in Goshen.