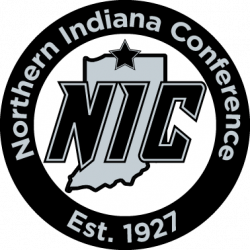 Penn swept Elkhart Central in Boys and Girls Swimming on Tuesday, Nov. 26, 2019.
The Penn Boys won by a score of 135-51.
The Penn Girls won by a score of 147-39.
Joe Radde led the Kingsmen Boys with four blue ribbons.
Connor Craig and Brock Zuyderwyk won three blue ribbons each.
Aaron Dies, Joel Cummins and Kyle Brothers placed first in two events each.
Tomas Salas, Nathan Grant and Collin Fleming each place first in one event.
Megan Rach, Sharon Ni and Madi Bottorff each won four blue ribbons.
Nicki Kilbourne and Gabby Costa each placed first in three events.
Logan Kozsyk won two blue ribbons and Bailey Betzer earned one blue ribbons.