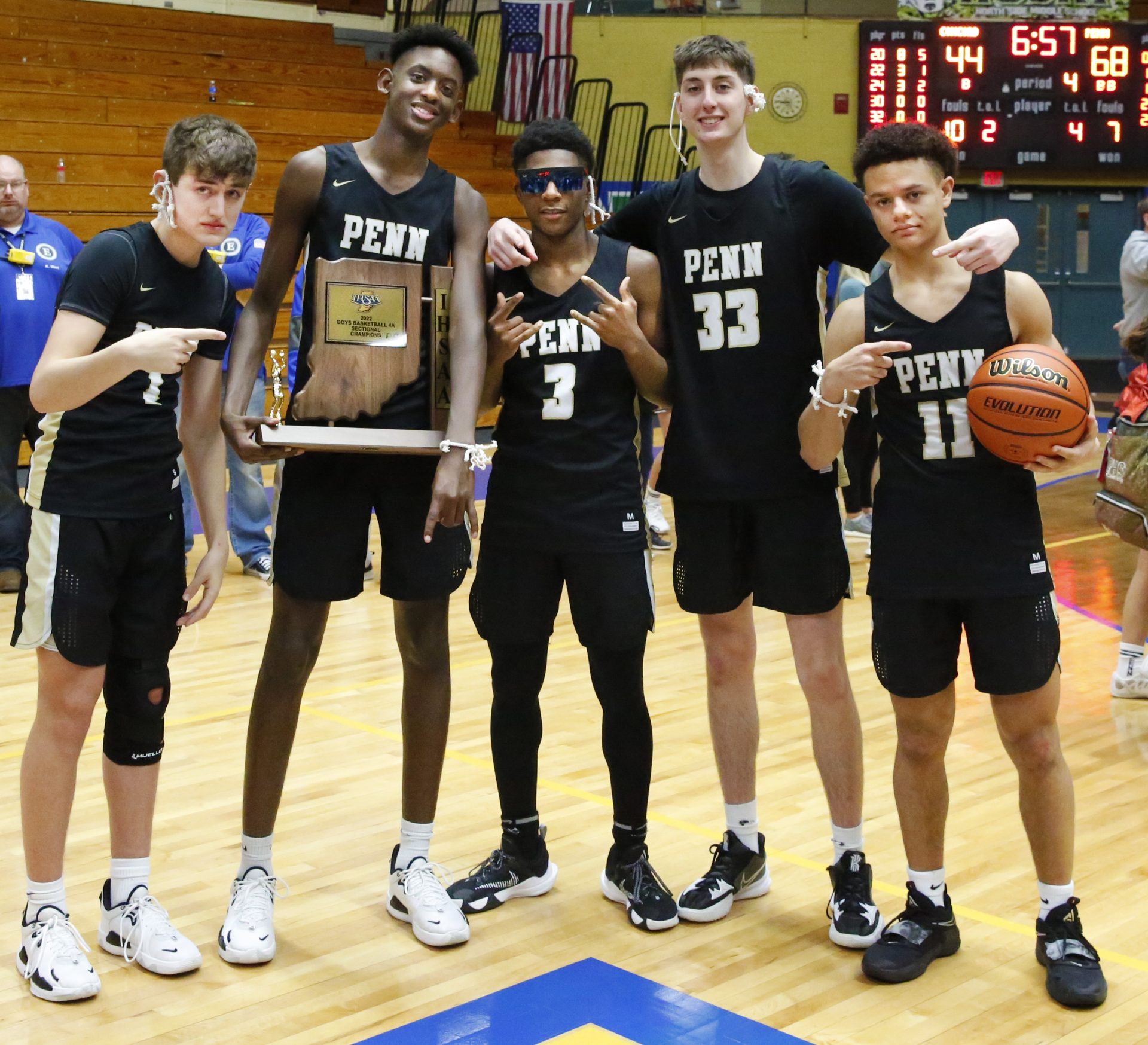 Click here for Markus Burton video highlights.
The Penn boys basketball team started its preparation for a State Run, taking on big challenges in the summer. The rugged summer schedule included taking on the reigning state champs, Indianapolis Cathedral, helping the Kingsmen get ready for the regular season.
Penn traveled to West Lafayette, as they were playing in Purdue Team Camp. The Kingsmen captured wins over Brownsburg and Lafayette Harrison. They then went to Indiana Wesleyan University to play in the historical team camp. Penn defeated Valparaiso in the championship game. The team also played in the Bethel Shootout, helping develop the younger players on the team.
Lastly, to finish the summer, the Kingsmen traveled down to Carmel High School, where the high-level Charlie Hughes Tournament was taking place. The Kingsmen captured a very tough win over Indianapolis Cathedral which has the No. 1 player in the nation for the 2023 class – Xavier Booker. The 6-foot-11 power forward is committed to Michigan State.
Markus Burton dropped an electric 35 points in that victory for the Kingsmen. Penn also took down very good programs in Carmel and Mt. Vernon to finish a very good summer as the boys will be preparing to start chasing the State Championship this upcoming season.