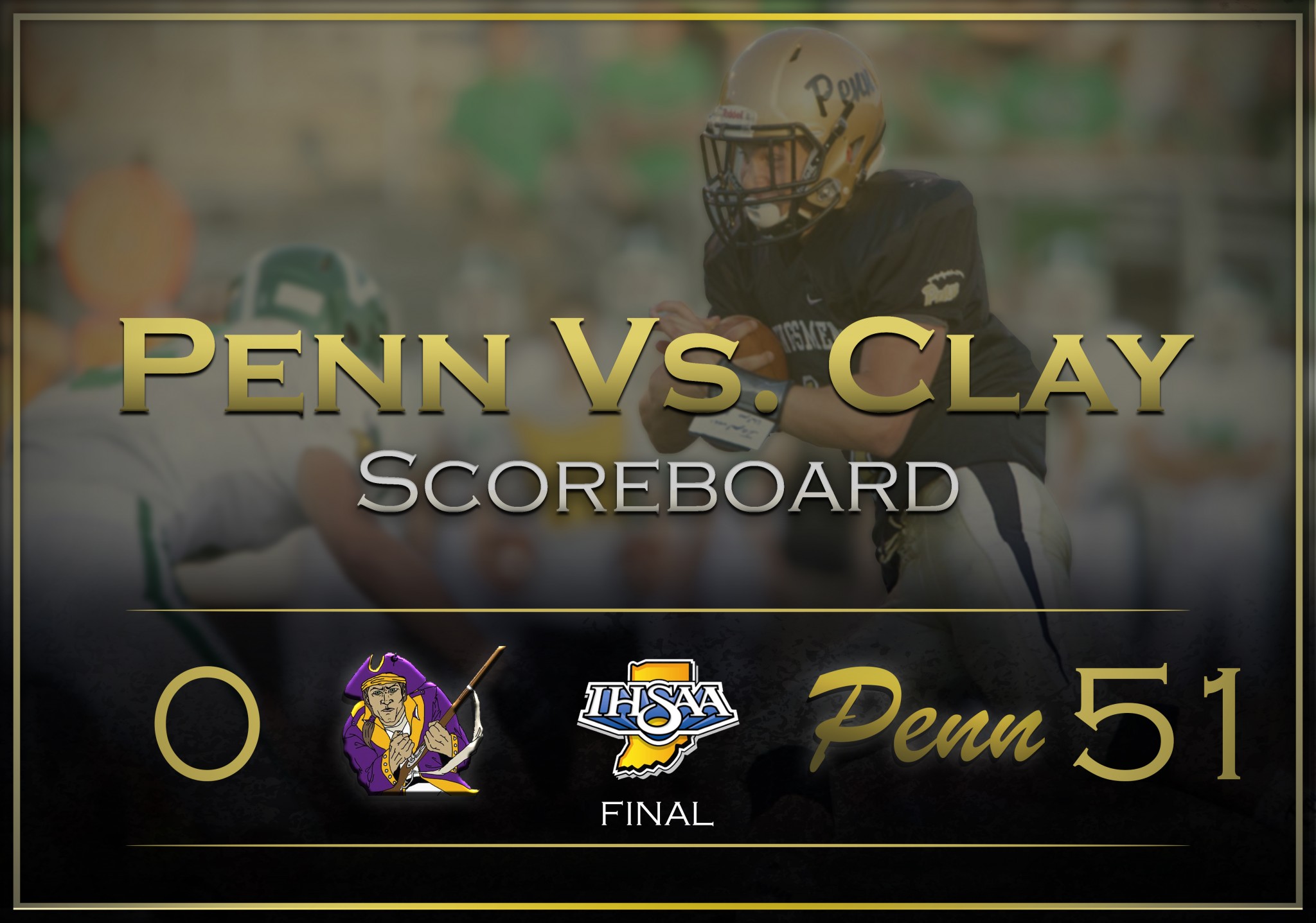 No. 2-ranked Penn scored four touchdowns thanks to its special teams, and rocked South Bend Clay, 51-0, on Friday, Sept. 30.
Penn's victory pushed the Kingsmen to 7-0. Penn plays at Elkhart Central next Friday at 7 p.m.
Paul Moala scored on kickoff return of 55 yards with :22 left in the first quarter. Moala's TD followed a Wild Bunch safety that gave Penn a 2-0 lead.
Moala also scored after he scooped up the ball when a teammate fumbled a punt return. Moala sprinted 49 yards down the left sideline for the touchdown.
Moala, a 6-foot-1, 190-pound Division I prospect at safety, has three punt returns for touchdowns and two interceptions returned for touchdowns this season.
Here is an interview with Paul Moala:
Matt Kominkiewicz scored on a 35-yard punt return for the Kingsmen, giving him three punt returns for touchdowns this season.
Nate Boone crushed the Clay punter and recovered the blocked punt for a touchdown.
Here's an interview with Nate Boone:
Brock Zolman bulled into the end zone from the 1 in the second quarter to give the Kingsmen a 17-0 lead.
Quarterback James Iapalucci scored on a 6-yard run.
Ryan Whiteman made it 51-0 with a 1-yard TD lunge.
Penn had 196 yards in total offense, and the Wild Bunch defense limited Clay to 65 yards of total offense.
James Morris, Keegan Hurst, Nate Boone, Conner Schneider, Parker Adkins, Cameron Hedstrom, Reese Treber and Will Vakalahi were all in on tackles for loss.
Zolman led Penn with 53 yards rushing on nine carries.